This photo proves that Venice Bektas looks so much like her mom Ruffa Gutierrez
It has been a while since Venice Bektas posted on her Instagram account.
Venice's last Instagram update was on June 18, 2022. It was a photo of herself taken during her short vacation in Antalya, Turkiye, where she and sister Lorin Gutierrez visited their father Yilmaz Bektas.
In the caption, Venice poked fun at herself for wearing makeup before swimming, "always take her swimming on the first date"
But the comments pointed out one thing: she looked so much like her mom Ruffa Gutierrez.
One of her Instagram followers remarked, "Look like your Mom Ruffa here"
A netizen wrote, "So Ruffa [heart emoji]"
Another Instagram user agreed, "face looks like Mommy [emojis]"
In the past, the young Venice was said to be the mini me of her lola Annabelle Rama.
But in one of Ruffa's interviews with PEP.ph (Philippine Entertainment Portal), she said, "Mas kamukha niya ang lola sa father side."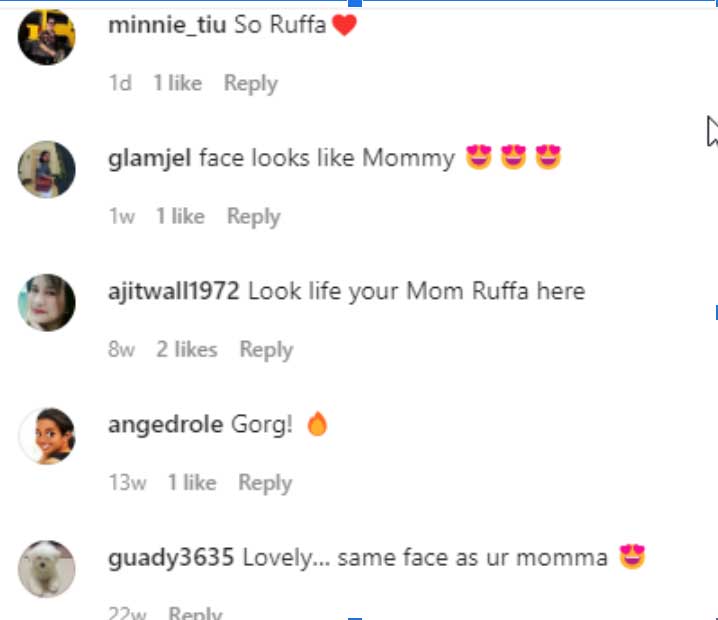 Of course, Venice's closes friends and family were also thrilled to see her glowing face back on their Instagram feeds.
Venice's half-sister Ilknaz Lauren Bektas wrote, "You are literally the prettiest"
Sarah Lahbati, the wife of Venice's uncle Richard Gutierrez commented, "you're glowing from the inside out [heart emoji]"
Meanwhile, Lorin and Ruffa teased Venice about her rare Instagram update.
Lorin quipped, "Wow u actually posted."
Ruffa added, "What a miracle!!! You posted!! [emojis]"
Other celebrities who left emojis and comments on Venice's photo were sisters Angelina and Sam Cruz, Maggie Wilson, Jack Forster, and many others.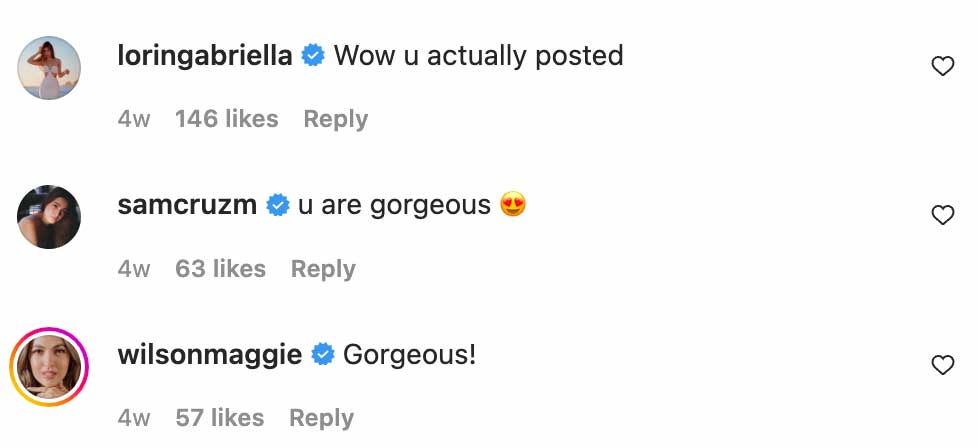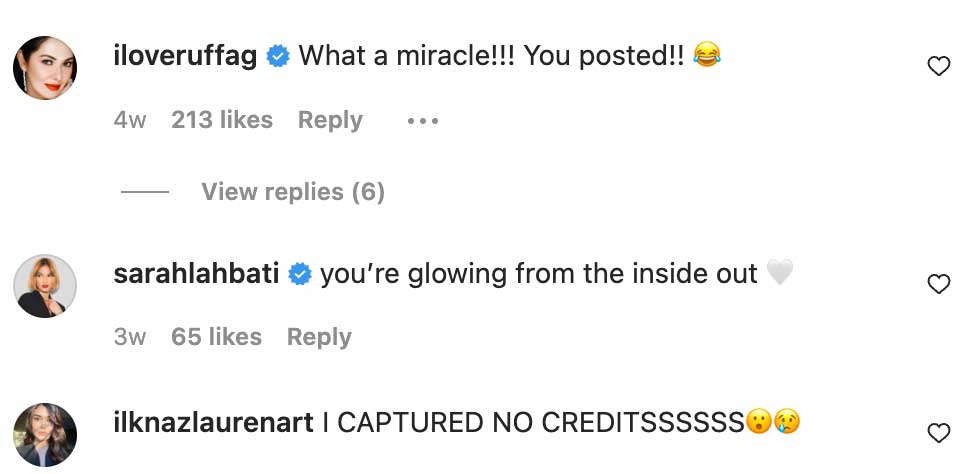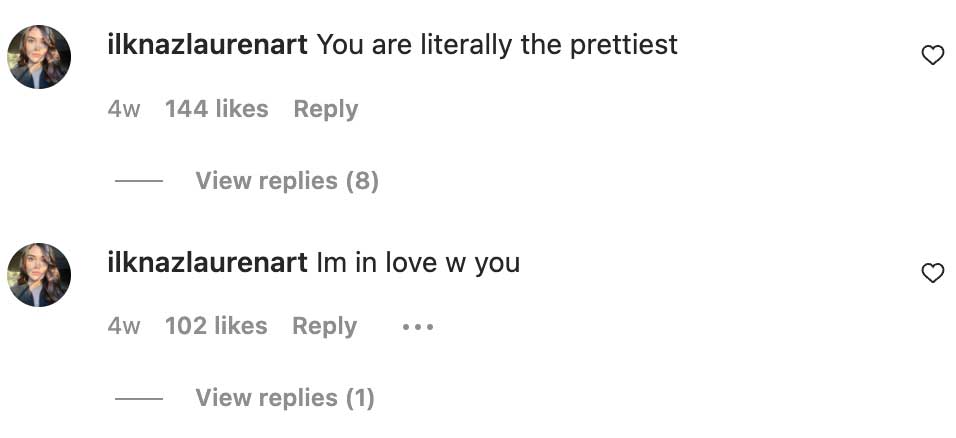 REUNION WITH THEIR DAD
On June 8, both sisters, Lorin and Venice, reunited with their dad Yilmaz Bektas after not seeing each other for 15 years.
They both flew to Istanbul, Turkiye to meet the Turkish businessman and their half-sister Ilknaz.
Ruffa put out on Instagram a message about her daughters' reunion with their dad. She wrote, "12 days with their father after 15 years of not seeing each other was certainly a trip Lorin and Venice will never forget for the rest of their lives. I can't wait to hear all about it when they get home in time for my birthday. [emoji]
"To my friends and followers, thank you for your messages. I may not be able to answer to all but know that I am grateful for each and everyone of you. [emoji]
"To families going through similar experiences, thank you for sharing your heartwarming stories with me. Reach out to your estranged loved one today and remember that as long as you're alive, there's always hope. May your past no longer block your view of the present. [emojis]"
READ MORE:
#lifestyle-disclaimer {
font-size: 16px;
font-style: italic;
text-align: justify;
}
a {
color : #D60248;
}
News Philippines today at https://philtoday.info/