Student now Bitcoin millionaire, the mystery person in "Check your Crypto Wallet" billboards
A student from Cebu becomes a Bitcoin millionaire, thanks to the "Check your Crypto Wallet" billboards.
His name is Reinzel C.—the person asked to check his Maya crypto wallet.
On August 26, 2022, his identity is revealed through a Facebook post on the official Maya page.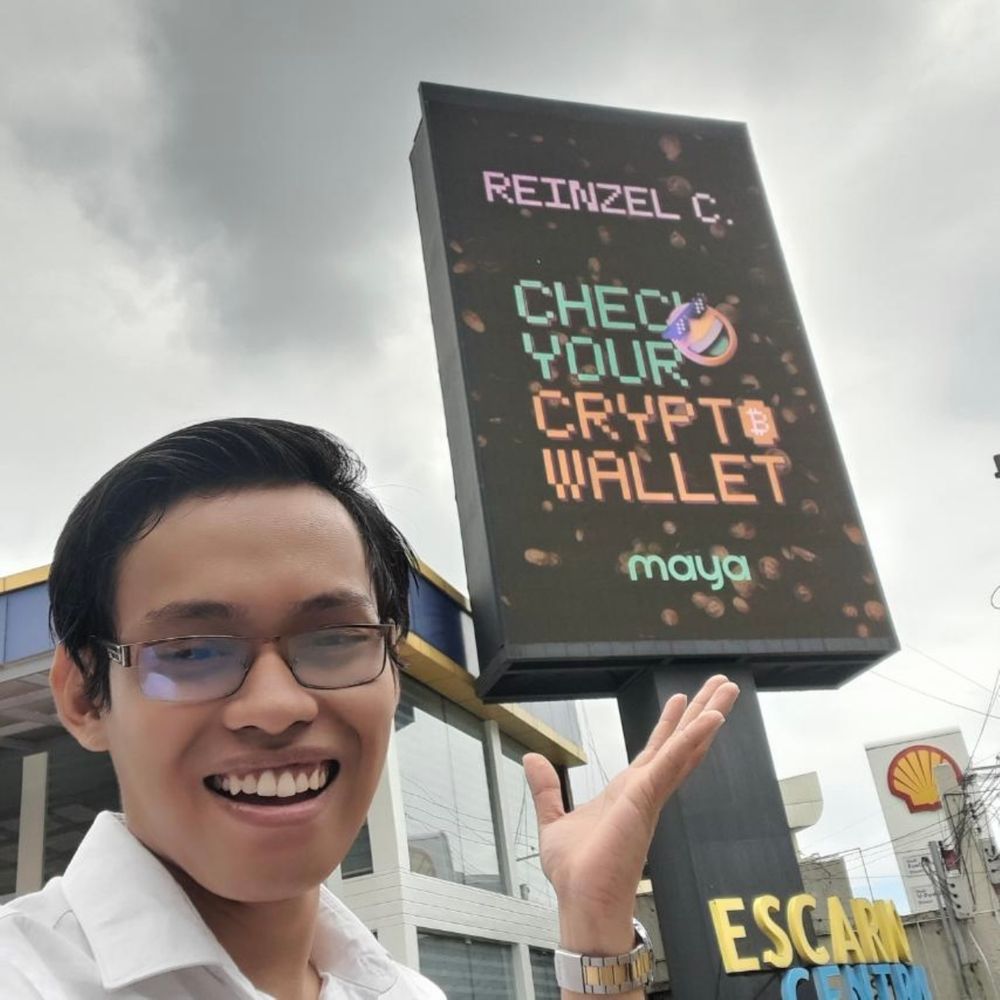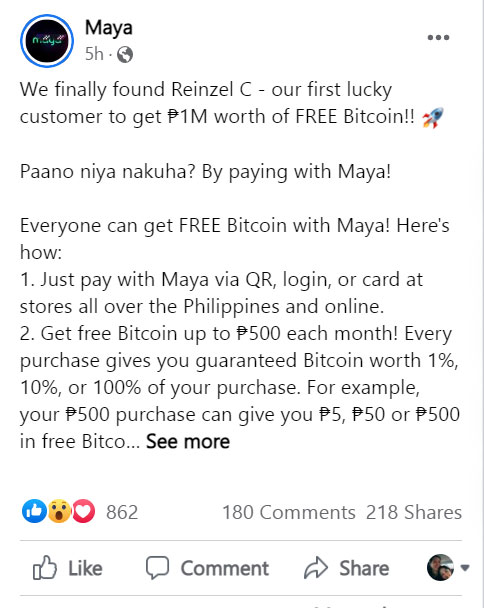 Totally clueless, Reinzel says he never expected that paying his McDelivery transaction with his Maya mobile number would lead to something eventful.
Imagine his surprise when, on August 24, billboards with Reinzel's name popped up across the country, prompting him to check his Maya crypto wallet.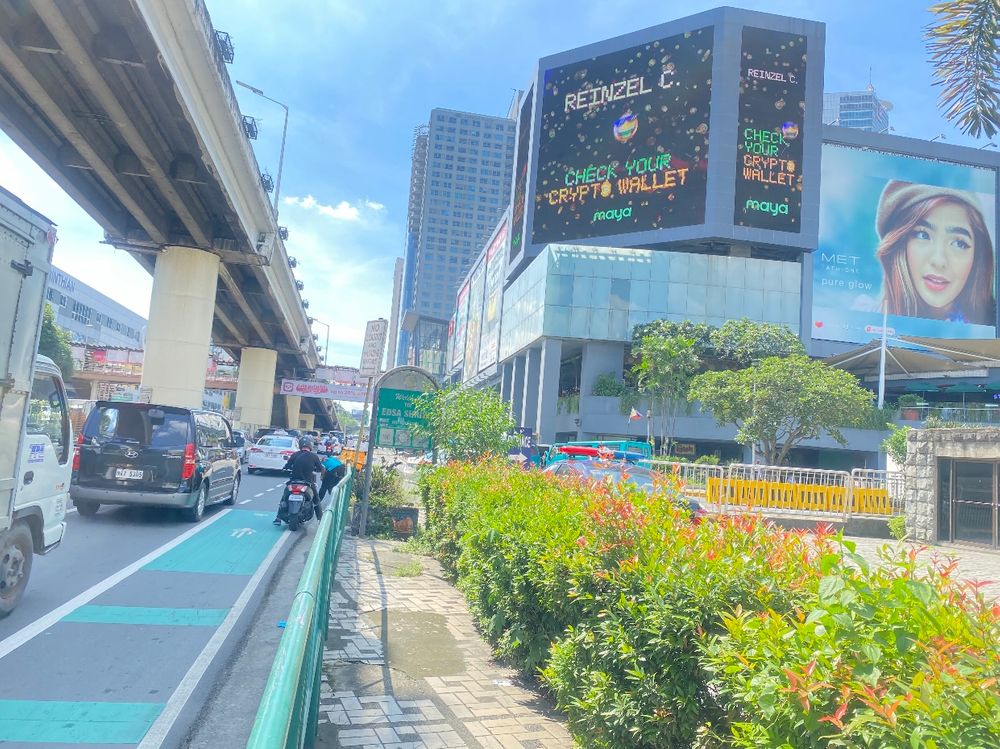 And he is not the only one who got free Bitcoins.
In fact, a number of users had posted about receiving random amounts of Bitcoin in their Maya app.
And just like Reinzel, their names were also called out by billboards and they were also asked check their Maya crypto wallet.
Today, August 26, 2022, Maya officially announced its new offer allowing everyone to receive free Bitcoin by paying via Maya QR, Maya card, or your Maya mobile number.
With every purchase of at least PHP100 via Maya QR and your Maya mobile number, and PHP800 via Maya card, you will receive free Bitcoin worth up to PHP500 each month until September 30, 2022.
Every purchase gives you guaranteed Bitcoin worth 1%, up to 10%, or even 100% of the value of your purchase. For example, your PHP500 purchase can give you free Bitcoins worth PHP5, PHP50 or PHP500.
Starting tomorrow, you'll also get a chance to receive PHP1M worth of Bitcoin, just like Reinzel. All you have to do is pay with Maya—the more you pay, the more chances you have of winning every month, during the promo period!
So with every purchase with Maya, just continue checking your Maya crypto wallet and you might just become Maya's next Bitcoin Millionaire!
#lifestyle-disclaimer {
font-size: 16px;
font-style: italic;
text-align: justify;
}
a {
color : #D60248;
}
News Philippines today at https://philtoday.info/