Richard Gomez proud of daughter Juliana's victory at Thai fencing tilt
Richard Gomez is an ever-supportive dad to daughter Juliana.
Despite the collective pride that most Filipinos are currently feeling about Juliana Gomez's most recent fencing victory, nothing can probably compare to how her parents must be feeling right now.
Richard took to Instagram on November 26, 2022 to share the exciting news.
He wrote, "Congratulations @gomezjuliana for winning the Thailand Open Fencing Championship today.
"May you keep on winning and bring more honor to the country."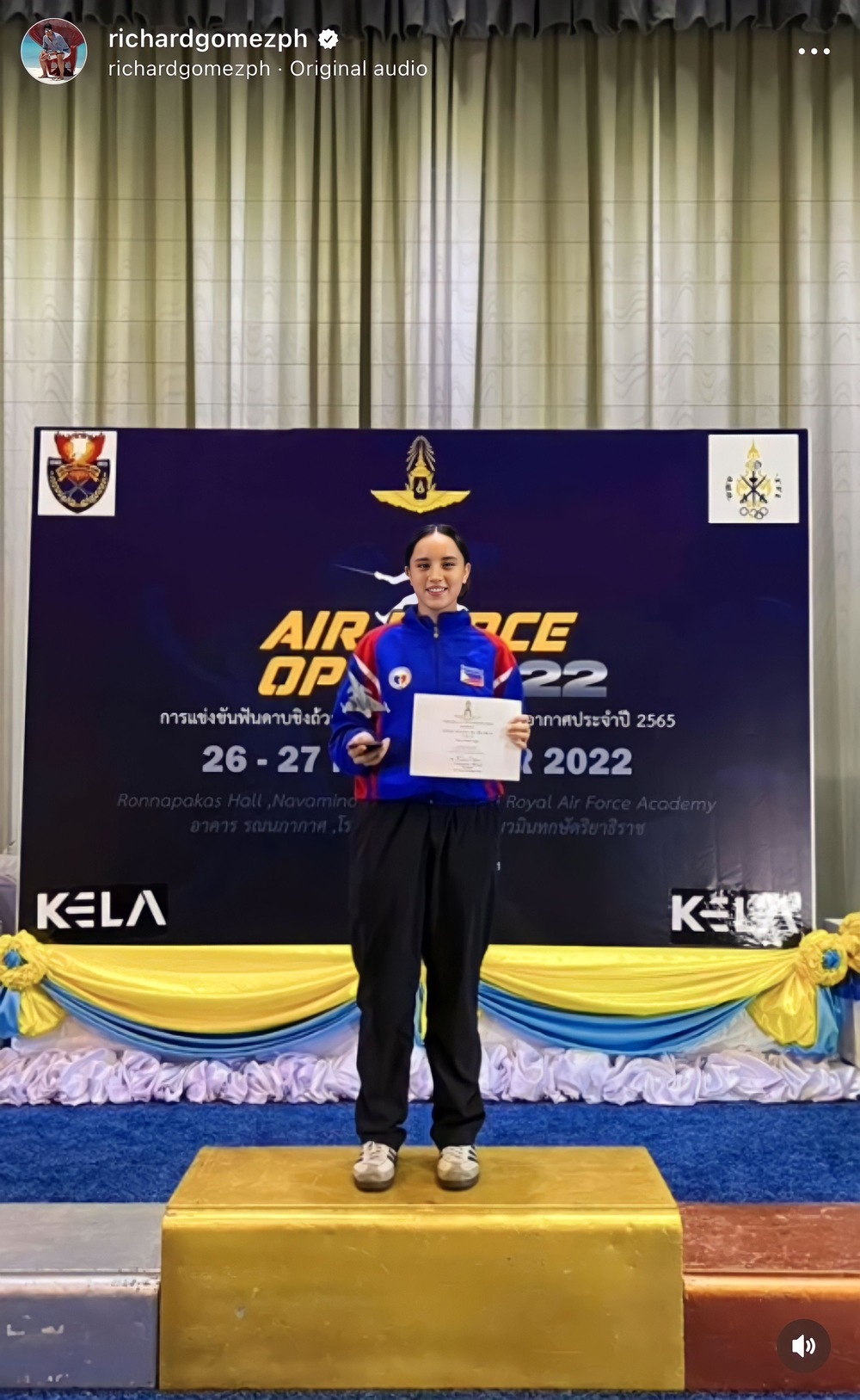 Read also: Kumusta ang pagtatrabaho ni Juliana Gomez bilang political officer ni Cong. Richard Gomez?
It's no secret that the father-daughter relationship is built upon a bedrock of shared passions and interests, with sports topping the list.
Though Juliana is taking up Public Administration at the University of the Philippines, she is still keen on pursuing a successful track record even in sports.
She asserted that this, along with youth, education, and good governance, are the four things she pours all her focus on for the timebeing.
In a previous interview, Juliana says she is happy she gets to bond with her father through fencing, "He was a national fencer. So I'm lucky to get to play with him.
"But I'm also lucky that he gets to watch me play and he experiences my wins with me.
"He's also there when I lose, you know. So there's definitely a bond because we're both very much into the sport up to now.
"He's still very interested and he still plays also."
Read also: Richard Gomez, Lucy Torres, NAG-REACT sa boyfriend ni Juliana na si MIGGY BAUTISTA
Aside from Richard, another professional fencer also takes a special place in her heart—her boyfriend Miggy Bautista.
While she guarantees that her ongoing romance with the athlete doesn't take precedence over other aspects of her life, Juliana briefly assured, "He's good. Now he's good… but that's not my priority.
"Like now I'm actually working under a hard-working boss and I have to finish school.
"And I want to go to training because I have goals to reach."
READ MORE:
News Philippines today at https://philtoday.info/