Miss Universe 2022 national costumes competition standouts
In any pageant, the national costume competition is a chance for countries to showcase their culture to the entire world.
This year's Miss Universe pageant is no different, as candidates took to the stage in eye-catching national costumes that left the eyes wanting for more.
PEP.ph (Philippine Entertainment Portal) lists 15 extraordinary ensembles that slayed the pageant's preliminary stage today, January 12, 2023 (PH time).
The bases for selection: creativity, shock value, and carriage.
Read also: Celebrities, netizens react to Celeste Cortesi's Darna costume at Miss Universe 2022
Guatemala
Miss Universe Guatemala 2022 Ivana Batchelor's national costume looks as fierce as a jaguar's roar.
Paying homage to Guatemala's rich history, the costume features the country's majestic pyramid El Gran Jaguar as well as the Mayan calendar.
Completing the look is a jade necklace and the face of a jaguar, which is the universal symbol of Mayan culture.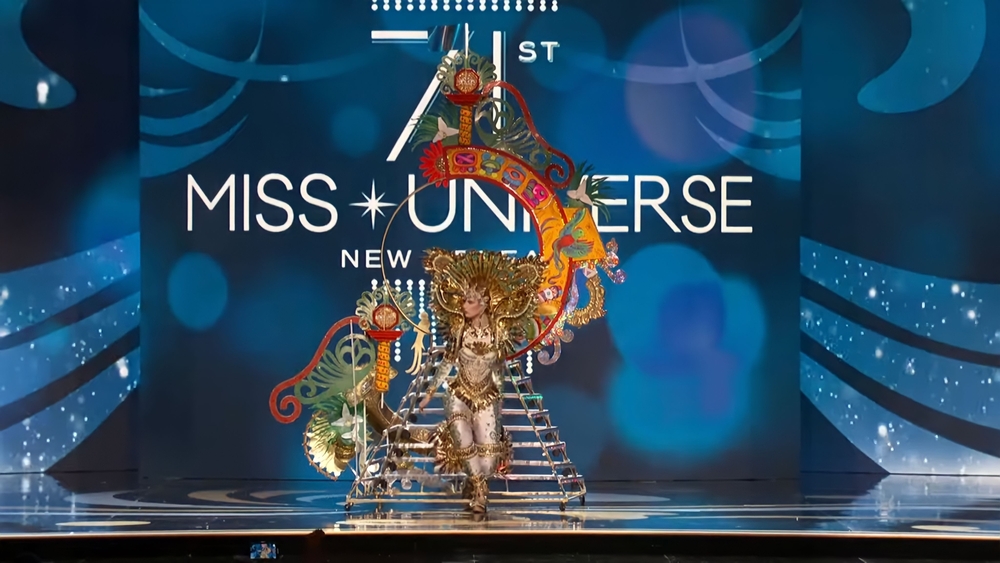 Argentina
One look is not enough to appreciate the magnificence of Miss Universe 2022 Argentina Barbara Cabrera's waterfall-inspired national costume.
Enveloping her slender body is the Iguazú Falls, one of the seven natural wonders of the world, represented by synthetic bows.
The piece's embroidery with crystal rhinestones, beads, and fringe are all completely handmade.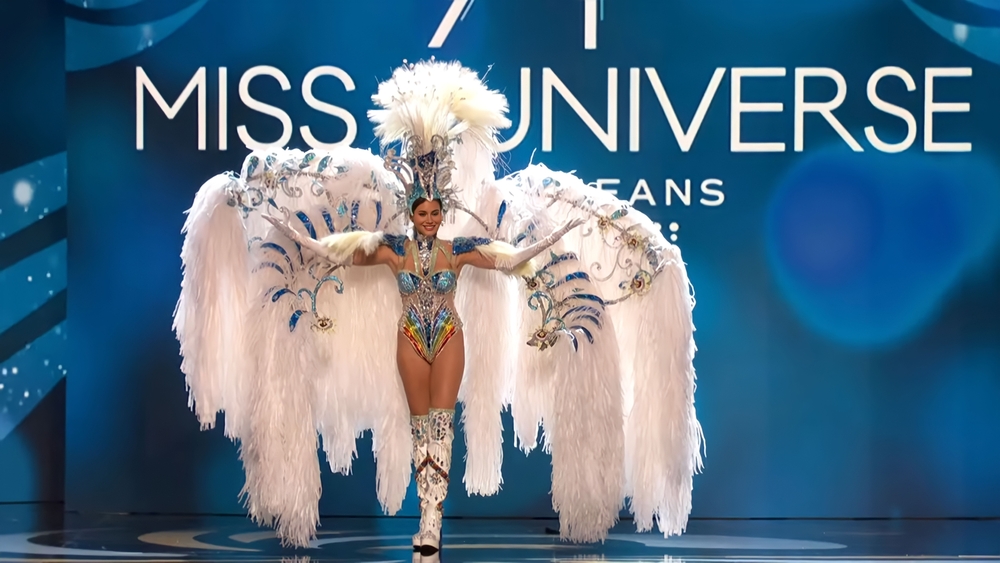 Switzerland
Miss Universe Switzerland 2022 Alia Guindi's national costume is a real treat for anyone with a sweet tooth, as it celebrates chocolate in all its splendor.
Colored pearls enamor the light veil that surrounds her bejewelled pants.
The accents on her shoulders pay homage to cocoa leaves.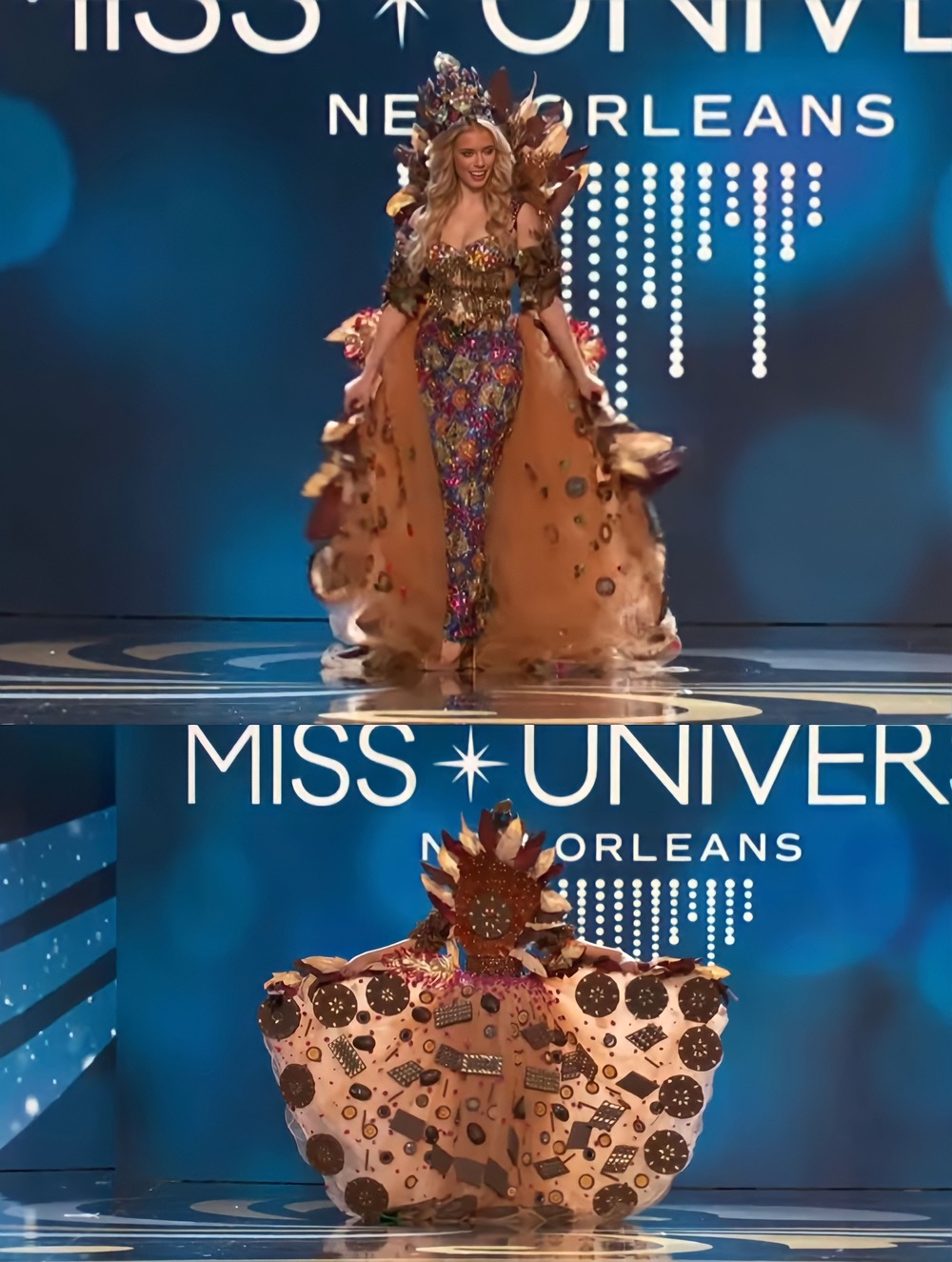 USA
The inspiration behind Miss Universe USA 2022 R'Bonney Gabriel's national costume is rooted in waves of feminism, highlighting the progress of women's positions in important global events.
"When Americans stepped on the moon in 1969, it was one small step for man. Today, women are more involved as leaders in returning the U.S. to the moon," the commentator said.
Representing her hometown Houston's Johnson Space Center of NASA, the aspiring astronaut's costume was designed by Filipino designer Patrick Isorena.
Read also: Pinoy creativity behind R'Bonney Gabriel's Miss Universe 2022 national costume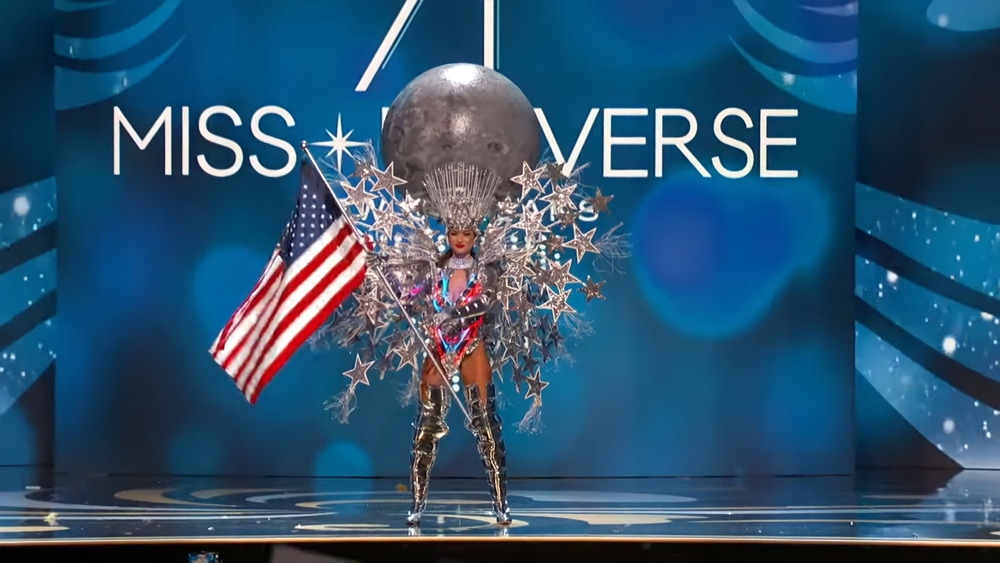 Trinidad and Tobago
If standing out is the goal, then Miss Universe Trinidad and Tobago 2022 Tya Jané Ramey shows she understood the assignment.
Towering many feet higher than the rest of the delegates, Tya wows with a costume inspired by the history of her homeland, particularly the country's famed Carnival, which is known to be born out of necessity, mockery, pride, and revolution.
To celebrate all that Carnival stands for, the ensemble features a jester wearing an embellished golden gown of layered strips of fog.
Belize
Another symbolism of the intense predator jaguar takes form in the creation of Miss Universe Belize 2022 Ashley Lightburn's national costume.
Ashley's outfit represents the first and only jaguar preserve in the world, the Belize Jaguar Reserve.
Located in Cockscomb Basin, it is home to jaguars, parrots, black howler monkeys, and toucans, among others.
It's a reminder of the rich natural resources found in the Central American nations.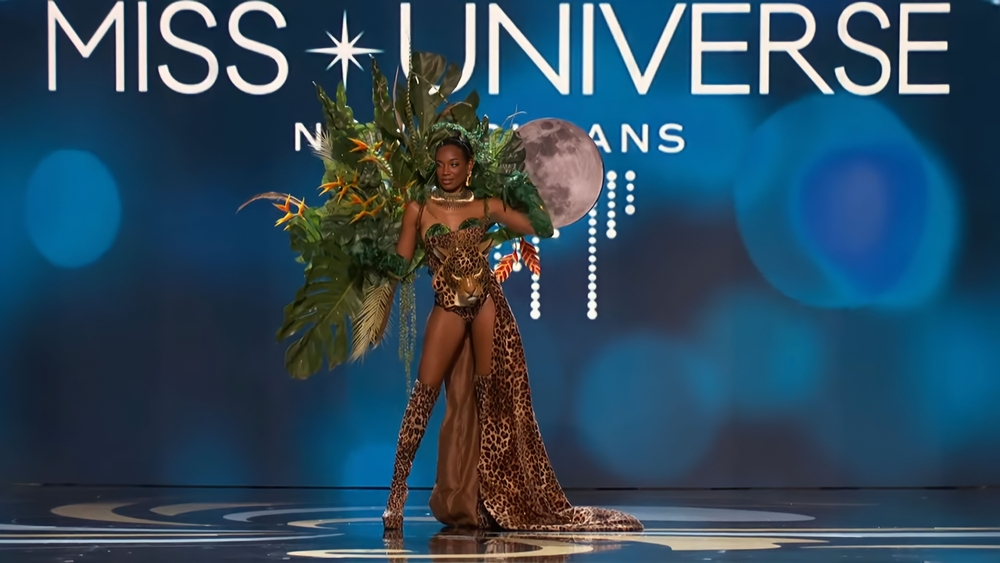 Puerto Rico
Looking futuristic in her all-white shiny armor, Miss Universe Puerto Rico 2022 Ashley Cariño's look is inspired by Puerto Rico's Arecibo Observatory radio telescope.
Its iconic stature in the field of astronomy is all thanks to its record of being the largest single radio telescope dish in the world, until it was surpassed in 2016.
The costume celebrates the scientific community for its evolving astronomical research.
The Bahamas
Miss Universe Bahamas 2022 Angel Cartwright's costume recalls a historic moment in 1973, when the Bahamas islands declared their independence.
A flag was then raised into the Bahamanian sky, and Clifford Park—a famous park in their country—was surrounded by fireworks.
The commentator's spiel: "Tonight, this delegate celebrates 50 years of independence. Let those fireworks fly way up in the sky."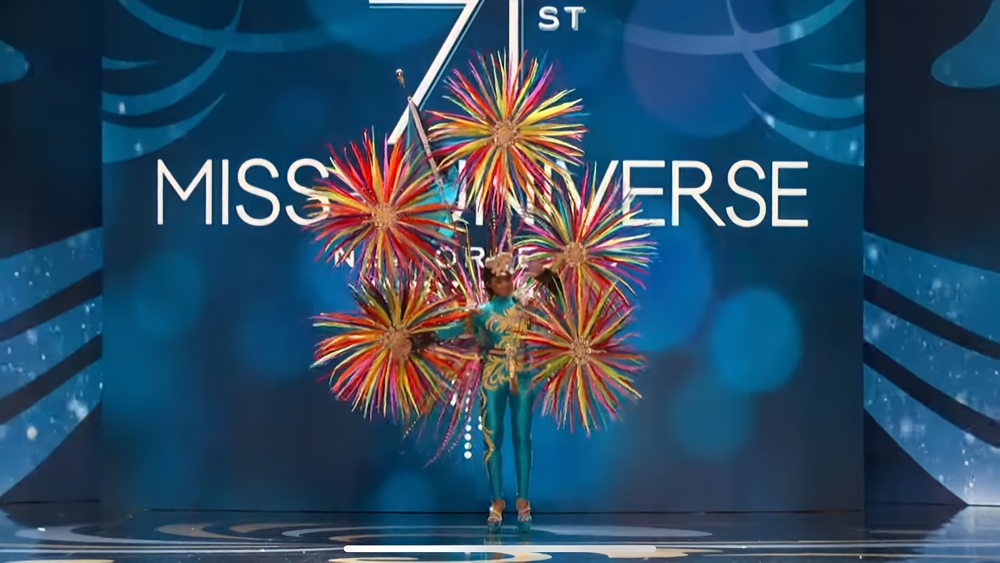 Bahrain
Miss Universe Bahrain 2022 Evlin Sabdulla Khalifa proves being covered in gold never gets old.
Evlin's national costume represents the golden celebration of the establishment of Bahrain as a nation.
Although it is the smallest country in the Middle East, Bahrain is among the richest in the world, with the second highest millionaire density on Earth, according to the global management firm Boston Consulting Group (BCG).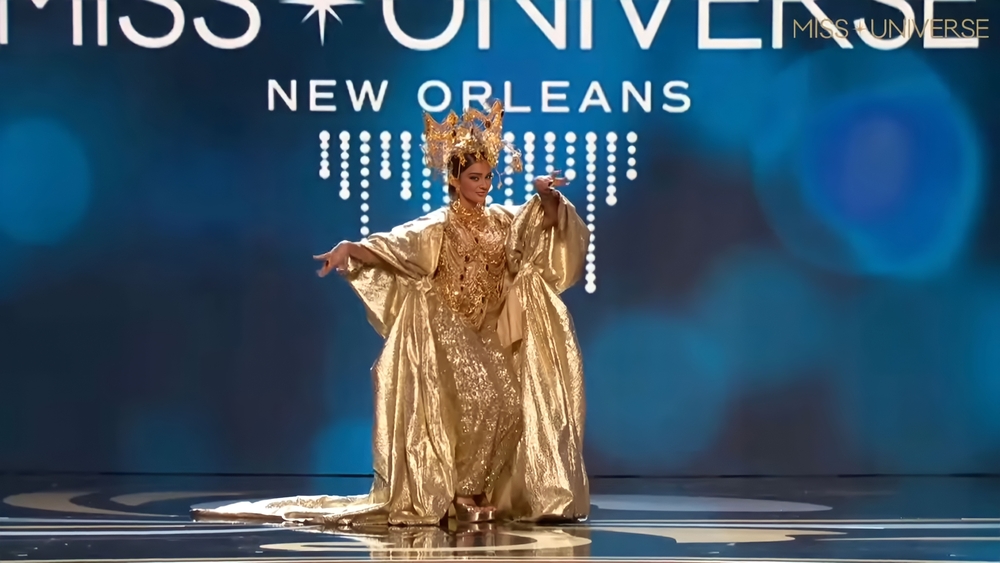 Colombia
Miss Universe Colombia 2022 María Fernanda Aristizábal transforms into a fiery phoenix queen.
Adorned with 1,100 Swarovski crystals, and decorated with beads and feathers, María's national costume represents a country of beautiful landscapes and breathtaking sunsets.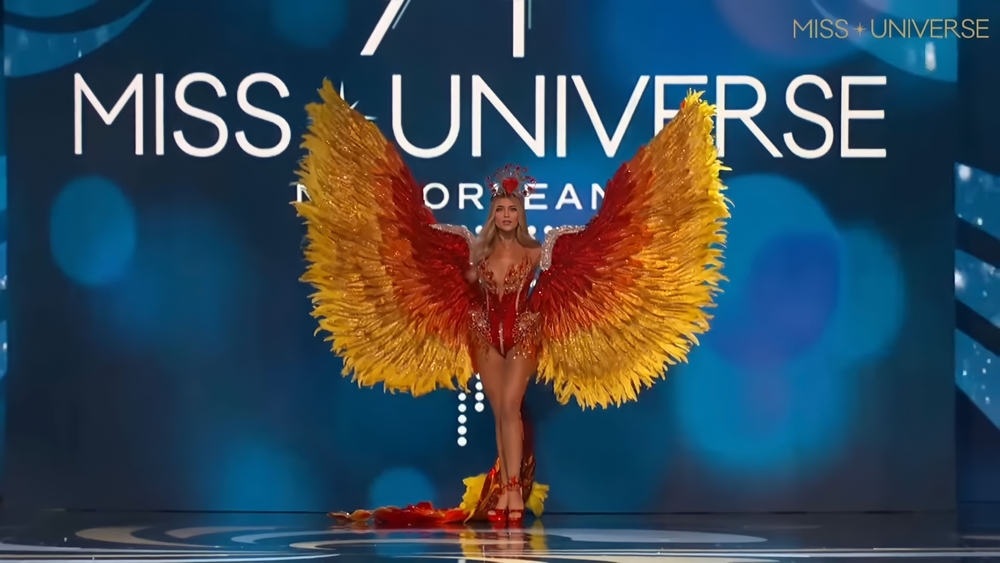 Philippines
Miss Universe Philippines 2022 Celeste Cortesi becomes a heroine for a day, as she steps in the shoes of classic Filipino superhero Darna.
Celeste's two-piece red-and-gold suit with matching knee-high boots and arm cuffs was made by Oliver Tolentino, the Los Angeles-based fashion designer who created her evening gown for the pageant's preliminary competition.
Her gold headpiece and other metal accessories were made by Jerome Navarro.
Read also: Celebrities, netizens react to Celeste Cortesi's Darna costume at Miss Universe 2022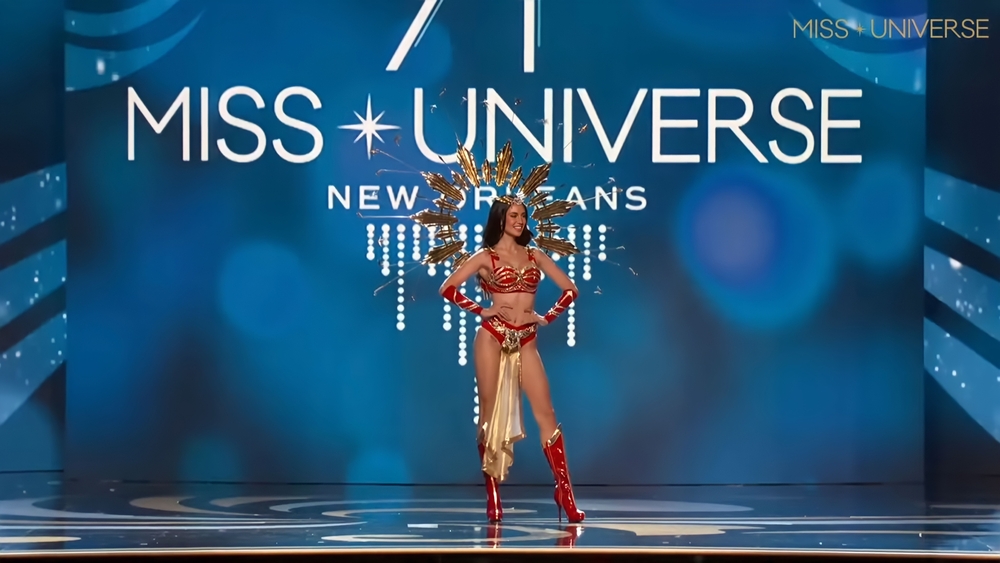 Spain
Sultry and sophisticated, Miss Universe Spain 2022 Alicia Faubel's look is inspired by Spain's national dance—Flamenco.
The national costume carries the colors of the Spanish flag, and is an ode to the passion and culture of the Spanish people.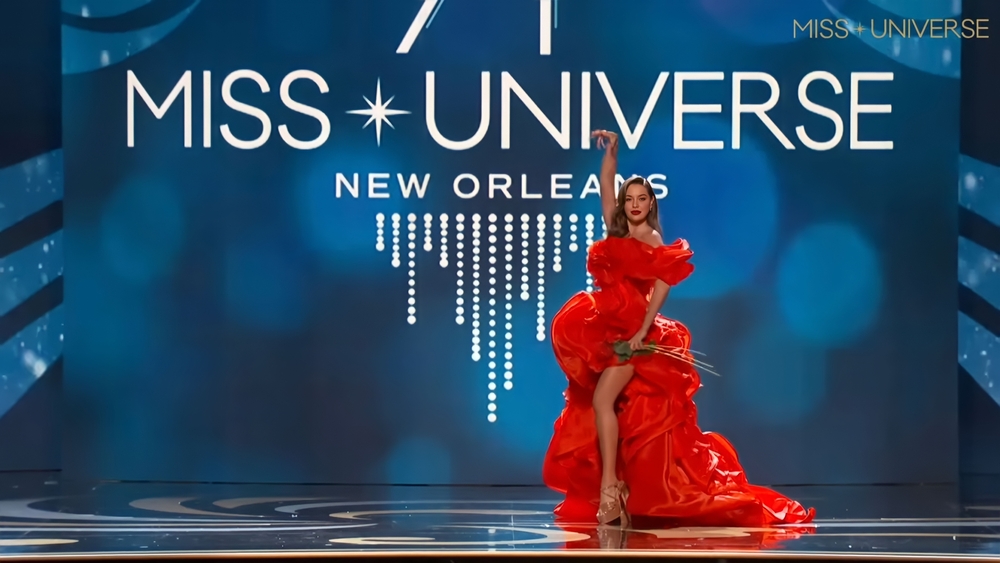 Ukraine
Miss Universe Ukraine 2022 Viktoriia Apanasenko's Warrior of Light costume symbolizes Ukraine's fight for freedom.
It is inspired by Archangel Michael, who is a guardian of soldiers and considered to be one of the country's protectors as the patron saint of Ukraine's capital city, Kiev.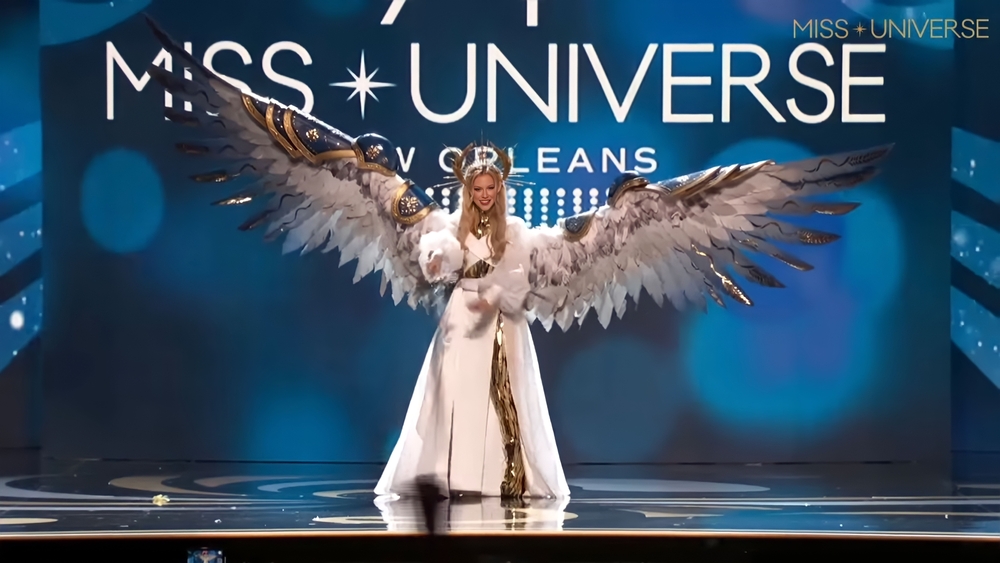 Vietnam
As explained during Miss Universe Vietnam 2022 Châu Nguyên's walk, her national costume is inspired by the image of a long-standing handicraft village located in the south of Vietnam.
The beautifully patterned costume is made entirely from natural and eco-friendly materials.
Indonesia
Signifying victory, Miss Universe Indonesia 2022 Laksmi De-Neefe Suardana wears a maritime-inspired look for her national costume.
The ensemble is influenced by the carnival of Phinisi, a symbol of Indonesia's seafaring heritage. It's been said that early Indonesians were the first sailors.
It also stands for the Indonesian motto: "At sea, we are victorious."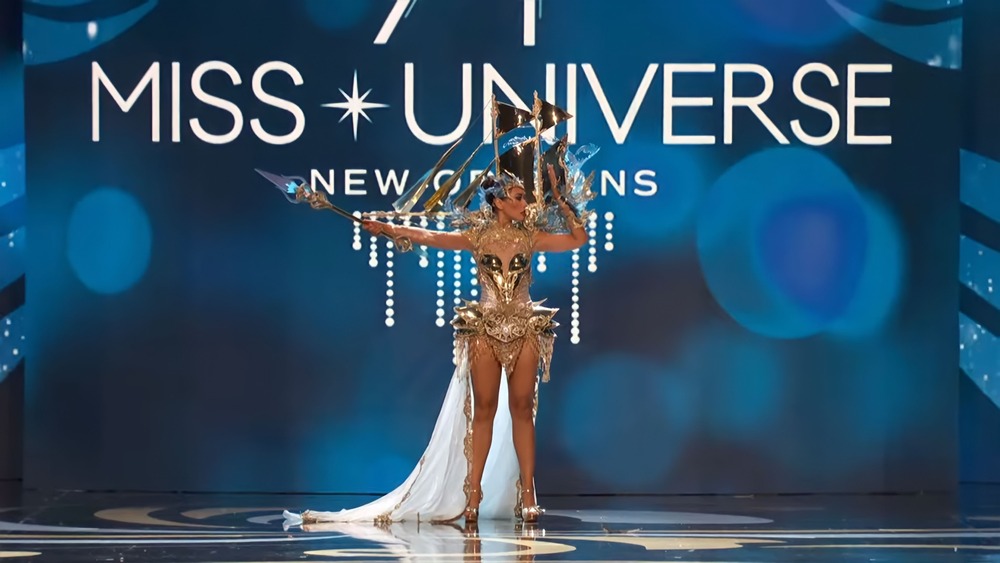 READ MORE:
News Philippines today at https://philtoday.info/