Lucky Me! moves on from "pesticide" issue: "Business is doing good."
Lucky Me has no safety issue.
Gen dela Peña, Monde Nissin Corp. marketing communications manager, tells PEP.ph (Philippine Entertainment Portal) and another vlogger, "We are aware of the issue nitong mga nakaraang buwan.
"We really want to assure our consumers that Lucky Me is safe to eat.
"It's safe for their purchase and consumption as it has always been for over 31 years."
On July 6, 2022, three European Union (EU) members—Ireland, France, and Malta— released advisories stating that certain variants of the Pinoy noodle brand Lucky Me! were discovered to contain ethylene oxide, a form of pesticide.
The maker of the Lucky Me! instant canton and noodles is Monde Nissin, which has factories in Thailand and the Philippines and exports worldwide.
Read: Lucky Me! trending on social media; says its products are safe to eat
The food alert from the EU members specified that the noodles in question were manufactured in Thailand in 2021-2022.
Monde Nissin promptly countered the advisories with assurances their products safe and approved by the Food and Drug Administration (FDA).
FDA is the Philippines' regulatory agency that ensures the safety, efficacy, and quality of the country's food and drugs.
"NOT SAFETY ISSUE, BUT MORE OF A REGULATORY ISSUE"
Dela Peña also assured, "We closely coordinated with the FDA. There were independent tests and analysis that were done even abroad, and consistent yung findings ng FDA that Lucky Me! is safe. So, walang safety issue."
As for the statement of the EU members, Dela Peña explained, "It really wasn't a safety issue, but more of a regulatory issue.
"Kasi in different countries and different markets, [there] might be different regulations, iba't ibang restrictions…"
On August 31, 2022, the company took some members of the press and vloggers for a tour of it manufacturing plant in Malvar, Batangas, and showed how its noodles were being made.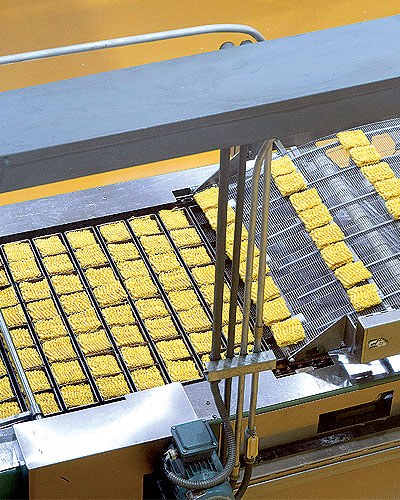 WHAT DOES FDA SAY?
When the controversy went viral in July, FDA also released a couple of statements to address the issue.
In its first statement, it mentioned what the EU members said that while the "contaminated product [ethylene oxide] does not pose an immediate risk to health," the "continuous consumption of the pesticide over a long period may result to health issues."
From FDA's studies, they said that "Pancit Canton Extra Hot Chili, Pancit Canton Regular, Pancit Canton Chilimansi and Instant Mami Beef Regular are safe for consumption."
Meanwhile, they found out that "ethylene oxide was found in the Lucky Me! Pancit Canton Kalamansi variant at a level below the EU acceptable level of 0.02 mg/kg."
They released a follow-up statement that stated "Pancit Canton Kalamansi pass the standard for ethylene oxide and are safe for consumption.
"The level of ethylene oxide in Pancit Canton Kalamansi (less than 0.01 mg/kg) passes the standard for ethylene oxide even of the European Union. The acceptable level of EU is 0.02 mg/kg."
In light of the pandemic, Dela Peña admitted their company also has gone through struggles.
"Siyempre lahat ng businesses talaga may challenge talaga during pandemic.
"But business is doing good. We're thankful our consumers [who] continue to purchase and support…"
#lifestyle-disclaimer {
font-size: 16px;
font-style: italic;
text-align: justify;
}
a {
color : #D60248;
}
News Philippines today at https://philtoday.info/