Hannah Arnold all set for Miss International 2022 pageant
Hannah Arnold can confidently say that she's ready to compete in the Miss International 2022 pageant more than a year since she was crowned Binibining Pilipinas International 2021.
The Fil-Australian beauty queen will be flying to Tokyo, Japan next week, for the week-long beauty contest happening on December 13, 2022.
"It's a long journey and I'm just so excited. It's finally happening in one week," Hannah told PEP.ph (Philippine Entertainment Portal) and other members of the press last November 22, 2022.
Hannah shared more about her pageant journey during the special send-off party from Avignon Clinic Founder and CEO Chris Cachuela and President Benedict Sy held at the Manila House Private Club.
The 26-year-old model said there are several pros and cons with the long wait before competing in the Miss International pageant.
One disadvantage was that Hannah experienced losing some motivation mid-way through her reign due to the long lull.
She admitted, "My pageant is really, really postponed compared to my other Binibini sisters who go and compete straight away.
"So it's kind off, their bodies and minds are already in that pageant mode. But for me, months off… To be honest, I did lose some motivation at times."
But Hannah went back to the main reason why she joined Binibining Pilipinas and used it as a motivation to focus on her advocacies while waiting for the international pageant.
She said, "There's always these people around me that reminded me why I started pageantry, who I was doing it for.
"So in that time, I remembered, 'Okay, I'm doing it for the children.' Because they're a part of my advocacy.
"So with the extra time, I was able to focus on my advocacy for education and I also got to work with the Department of Science and Technology.
"So with that, that was a big benefit, having that extra time."
PREPARATIONS FOR MISS INTERNATIONAL
Regarding her preparations, Hannah made sure to learn new hair and makeup techniques since she will be doing her own styling for the pageant.
Hannah proudly shared that she did her own makeup and hair for her send-off party.
"There's a lot of preparations [with] makeup and hair. Today, I actually did my own makeup and hair. Because that's part of my practice for the pageant."
Meanwhile, Hannah is keeping her fingers crossed that she will impress the judges once she gets on the Miss International stage to show off her pasarela.
She said, "My pasarela, my walk… I'm not that good with my walk, compared to the past queens that we had but I'm hoping, come December 13, my walk will amaze the judges."
Hannah also made the most of her time to try different treatments at Avignon Clinic.
Aside from her usual skin facials, one of her favorites is the Thermage treatment that helped give her skin an overall younger-looking appearance.
Hannah has also been getting the Emsculpt Neo treatment to help bring out the abs, most especially when she competes in the swimsuit round of the competition.
She told the press, "I'm very lucky that I get to use the Emsculpt Neo for my body because, again, there's swimsuit round in pageantry."
Hannah later added, "I do workouts but my problem area is really around here, the abs and the stomach [area]. The abs just don't want to come out.
"Unlike Dookie who we know, we've seen Dookie's abs."
Dookie Ducay is a well-known celebrity fashion and beauty photographer.
The beauty queen continued, "So the Emsculpt Neo really helps because as we say, how many crunches is it equivalent to? 20,000! So that's a lot. I can't do that by myself.
"So Emsculpt is really the best for my tummy area."
The Vital Dome treatment also helped Hannah recovery from her intense workouts and pasarela trainings.
"The dome, you can go on there that really helps with recovery like, my body from the workouts, the long pasarela trainings. So the dome is always scheduled in."
EVENING GOWN AND NATIONAL COSTUME
Hannah is also excited to finally show her national costume and evening gown for the pageant.
The Binibining Pilipinas titleholder revealed that she will be wearing a masterpiece by Manny Halasan for the national costume segment of the pageant.
Hannah revealed, "Actually, when I attended the Preview Ball with Avignon I wore a Manny Halasan gown and headpiece.
"So he's really been on my journey with me also in all my outfits. So there's no other person I wanted to ask for my national costume.
"It's really sir Manny Halasan."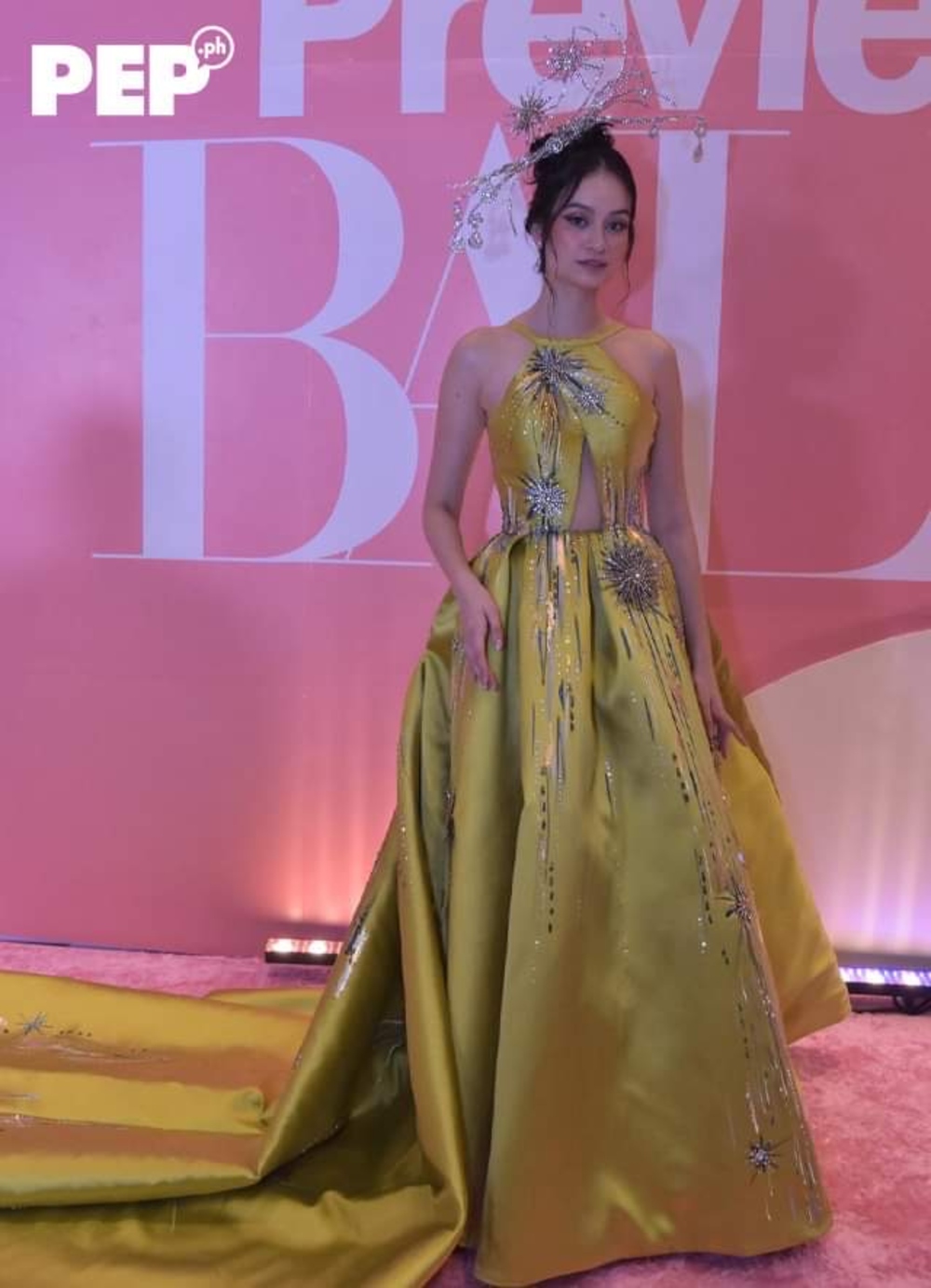 Meanwhile, her evening gown is designed by Leo Almodal, who also made her winning gown at the Binibining Pilipinas 2021 pageant.
Hannahs said, "For the evening gown, I'm also doing my photoshoot tomorrow, and that one is made by sir Leo Almodal.
"He also made my winning gown in Binibining Pilipinas, the pink one that I transformed.
"So again, they can expect something so beautiful from sir Leo. He's really like an older brother to me."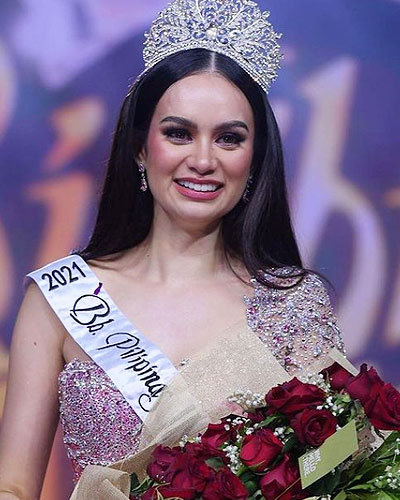 READ MORE:
News Philippines today at https://philtoday.info/