Erika Poturnak undergoes breast reduction surgery: "Best decision of my life"
Ina Raymundo's eldest daughter Erika Poturnak had just undergone a breast reduction surgery, a life-changing decision she's been gloating about in her vlog.
"Happiest day of my life," Erika wrote in the caption of her video on TikTok last Friday, July 8, 2022.
@erikarae.p Happiest day of my life #breastreduction #breastreductionsurgery #fyp ? original sound – jake
Read also: Erika Poturnak heats up Instagram with these bikini photos
Ina supported her daughter's decision in the comments section of her post. She wrote, "Woohoo! [celebration emoji]"
TikTok content creator Inka Magnaye also congratulated Erika on the big move.
Inka commented, "Congratulations love!! So happy for you!! I bet your back will feel AMAZING!! [emojis]"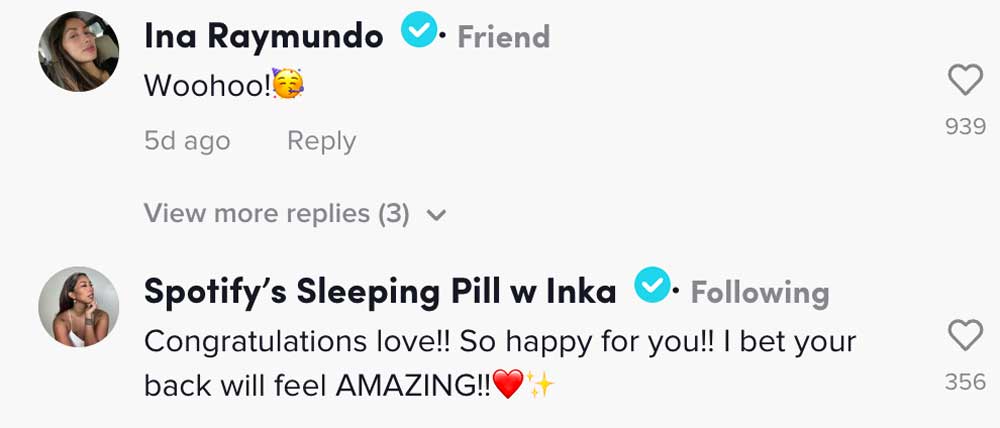 Erika's followers were happy for her and expressed their desire to undergo the same surgery.
One fan commented, "AAHHHH CONGRATS GIRLL EEEEEE I HOPE TO DO THE SAME ONE DAY."
The 21-year-old Cornerstone talent replied, "Thank you!!! If you want to, you absolutely should [emoji]"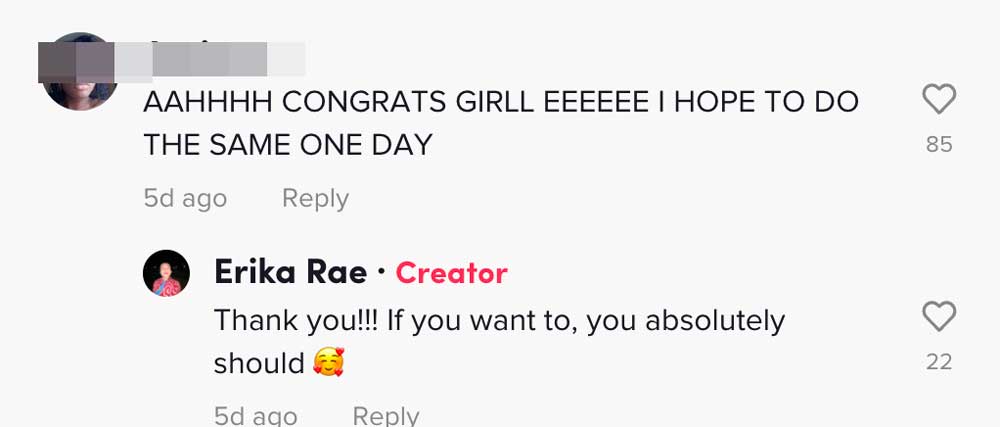 Another TikTok user commented, "i can't wait to have mine done [emojis]"
Erika assured her, "Best decision of my life [emoji]"

Erika has recently been making headlines for her rumored relationship with basketball player Kobe Paras.
Erika is currently based in the U.S. She is currently finishing her studies at Berklee College of Music in Boston, Massachusetts.
READ MORE:
#lifestyle-disclaimer {
font-size: 16px;
font-style: italic;
text-align: justify;
}
a {
color : #D60248;
}
News Philippines today at https://philtoday.info/