Dolly de Leon lands British Vogue's 2023 Hollywood Portfolio
Dolly de Leon continues to receive international acclaim for her performance in Triangle of Sadness.
Her latest achievement? The Filipino actress is part of British Vogue's annual Hollywood portfolio.
On January 6, 2023, the UK fashion magazine released its annual list that hails "30 [of the] world's most famous stars who paid homage to the roaring twenties."
The roaring '20s was said to be a decade of prosperity, representing an era of change and growth — a fitting depiction for the Pinoy pride that is Dolly, who is making a lot of firsts in the industry for her performance in the satirical black comedy film Triangle of Sadness.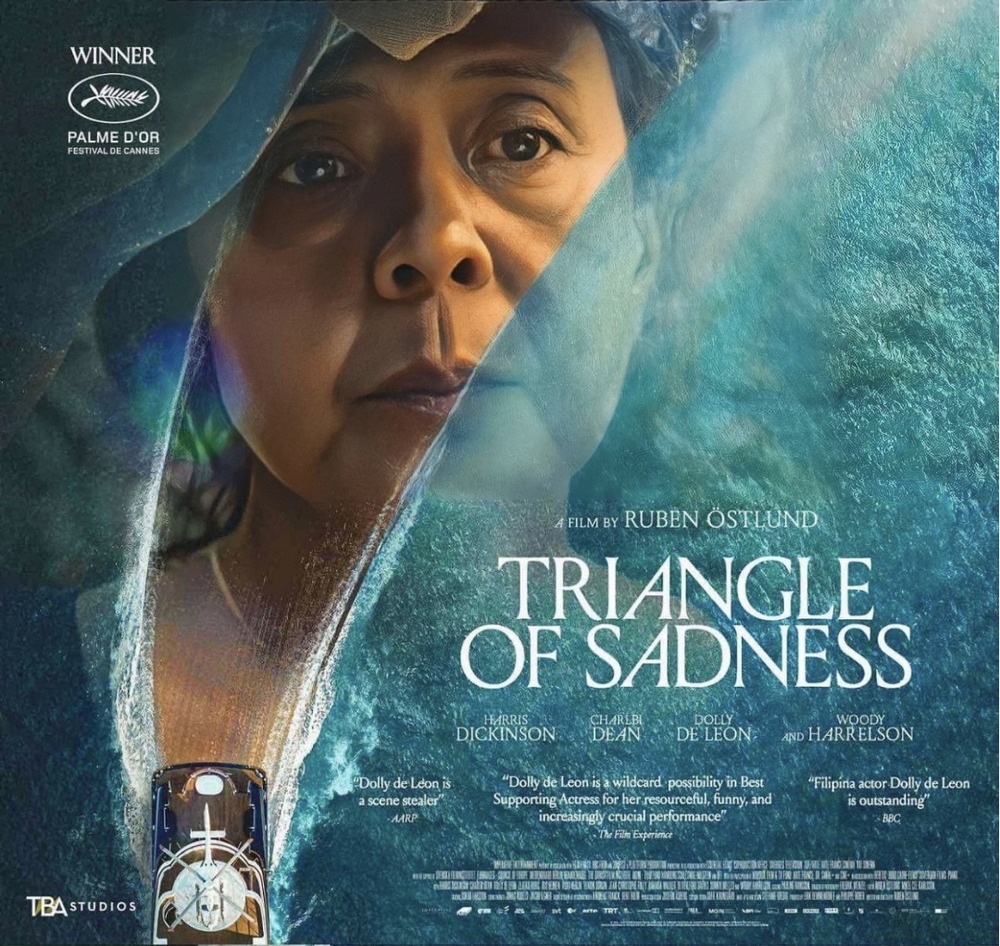 Read related articles:
For this feature, British Vogue reached out to the selected personalities to get to know more about them and their craft.cBelow is a copy of Dolly's answers from the interview.
What do you dislike about acting?
"Scenes that make you physically dirty: when they make me roll in the mud or put fake blood on me."
Who is your Old Hollywood icon?
"Bette Davis. I've adored her ever since watching What Ever Happened to Baby Jane? She's brave and strong and she's such a fighter but she also seems like a cool person to be friends with."
Which actor do you most admire?
"Meryl Streep, of course. She's my hero. She disappears every time she plays a character. She's not only talented, she's also very hardworking."
What's the best piece of advice you ever received?
"Always remember that the work can never be taken away from you. Maybe I'll do another project after this or this will never happen again, but the work will never go away."
British Vogue has stated that "this year's portfolio is not only a celebration of 30 actors at the top of their game, but an ode to Hollywood, and its ever-evolving ways."
READ MORE:
News Philippines today at https://philtoday.info/