Claudine Barretto writes love letter to son Santino on his birthday
Rodrigo Santino Santiago, son of Claudine Barretto and ex-husband Raymart Santiago, is all grown up.
He turned 15 on July 19, 2022, and Claudine marked the day penning a love letter to her eldest child.
She wrote on Instagram (published as is): "Happy happy 15th birthday My Son.you are truly Gods gift to Mom.
"thank u for being a great Brother to Ate Sab & Kuya to Noah & Quia & the BEST SON a Mother can only pray for.
"u are such an Amazing Person.i know great things will happen to great People like u.
"i luv u more than anything in this world Saint.there isnt anything Mummy wont do for u.you are my life anak[emojis]"
Claudine's fans and Instagram followers filled the comments section of her post with birthday greetings for Santino .
Instagram fan page @claudinian_18 wrote, "Happiest 15th birthday handsome boy Saint.. enjoy ur bday with ur Family…"
Another Instagram user with the handle name @jbjose10 commented, "Happy Birthday saint godbless always and enjoy ur special day [emojis]"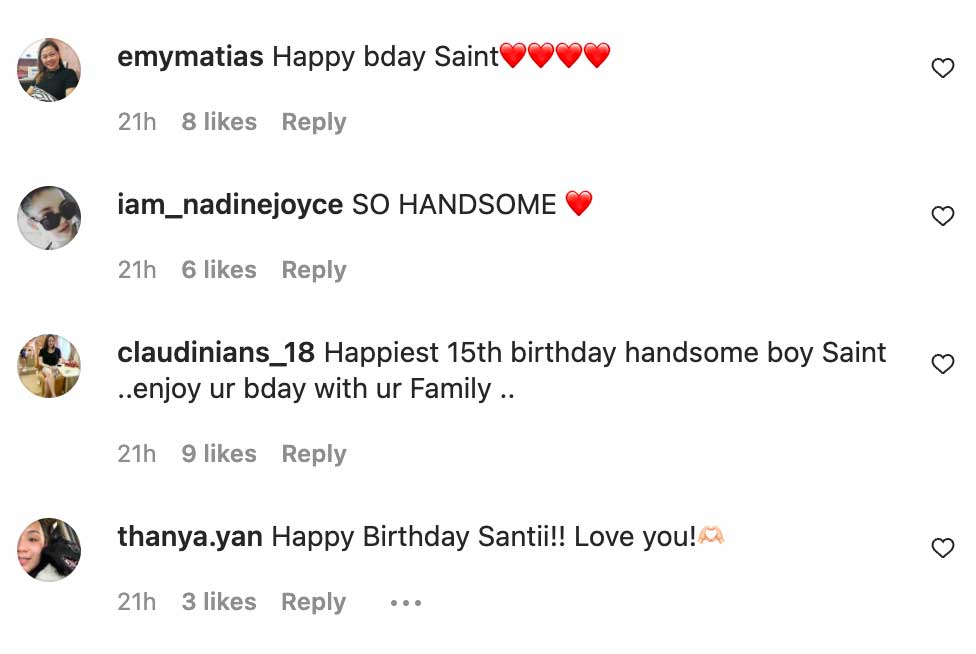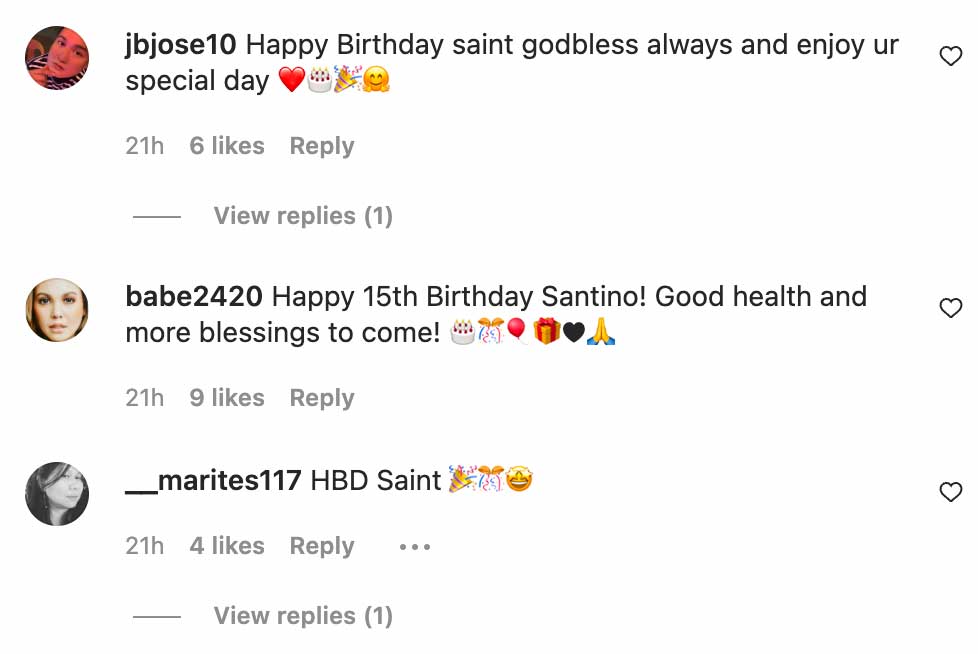 DOUBLE CELEBRATION
Claudine and her family are also celebrating her birthday. Claudine turns 43 today, July 20, 2022.
In an Instagram post, the actress thanks the members of Creamline Cool Smashers, which includes Alyssa Valdez and Michele Gumabao, for sending her a video greeting on her birthday.
Claudine's caption reads, "Thank you Mamshie @tajingpot Creamline Cool Smashers for greeting me on my birthday, you made my day extra special. You will always have my love and support. I can't wait to meet you all, see you soon and God bless you on your game! [emojis]
"@alyssa_valdez2 @jemagalanza ella_dejesus @gumabaomichele @clndmgo @totscarlos_ @juliacmorado @kylaatienza_ @risa_sato_ @kylenegrito @thebardszz @fillecayetano8 @rizmandapat @panagaj @pausoriano_02 @lobrnrdo @coolsmashers"
Claudine has also received sweet birthday greetings from her loyal fans.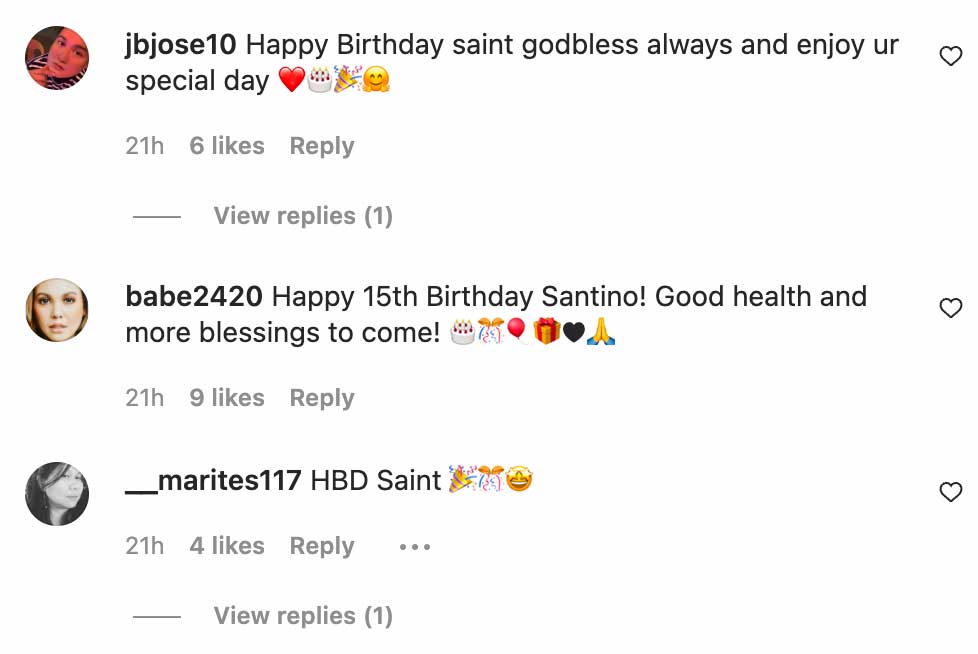 Claudine has four children. Aside from Santino, the Optimum Star has three adopted children: Sabina, 18, Quia, 7, and Noah.
READ MORE:
#lifestyle-disclaimer {
font-size: 16px;
font-style: italic;
text-align: justify;
}
a {
color : #D60248;
}
News Philippines today at https://philtoday.info/