Check out Pocanil Beach Resort, the "El Nido of Oriental Mindoro"
To make up for the time and experiences lost to the COVID-19 pandemic, many are resorting to "revenge travel."
If the term is unfamiliar, dictionary.com defines it as "leisure travel that follows a period of being unable to travel."
Filipinos living in Metro Manila are flocking to Oriental Mindoro.
In particular, the municipality of Puerto Galera has always been the top-of-mind beach destination among travelers from the metro because of its close proximity to Manila. This is probably why Willie Revillame also bought an Amanpulo-like resort in the province,
But there's actually more to Oriental Mindoro than its popular white-sand beaches and busy nightlife in Puerto Galera.
In an interview with PEP.ph (Philippine Entertainment Portal) via e-mail, Oriental Mindoro's provincial tourism officer Dhon Calda revealed that one of the must-visit tourist spots in Oriental Mindoro can actually be found outside Puerto Galera.
POCANIL BEACH RESORT AND KWEBATO ADVENTURE
Pocanil Beach Resort and Kwebato Adventure is located in the municipality of Bulalacao.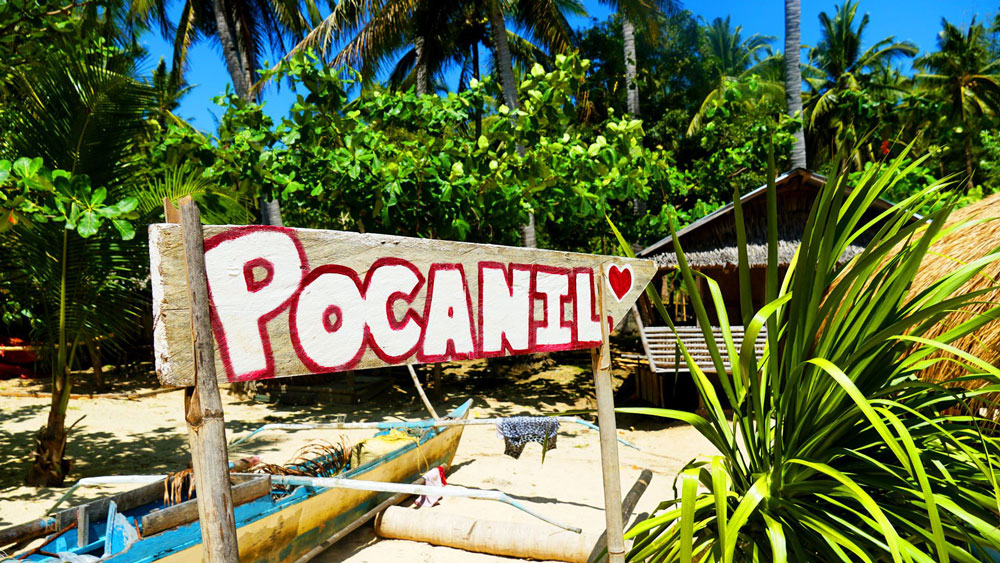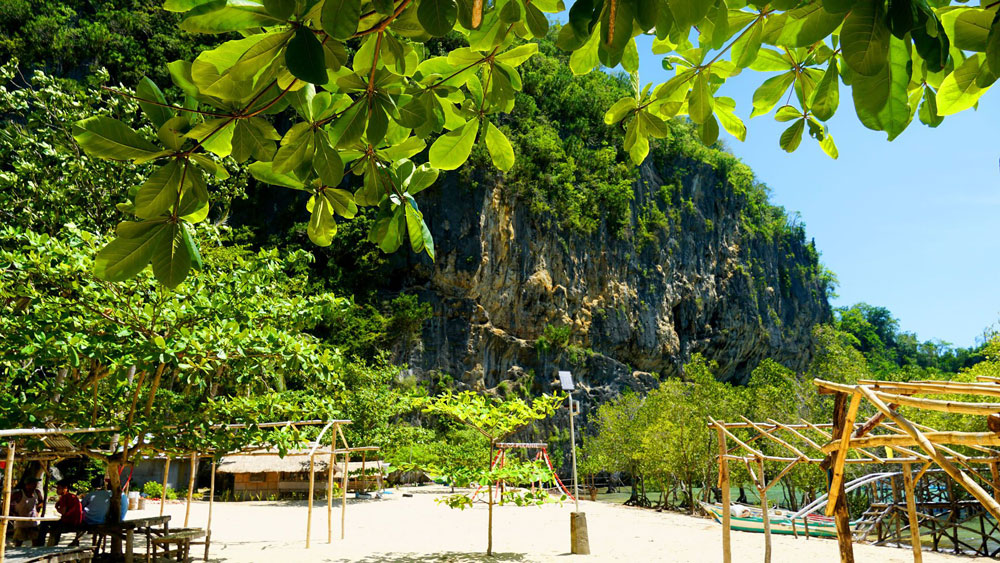 The tourist destination boasts of vertical caves and towering limestone formations, leading it to be dubbed as the "El Nido" of Oriental Mindoro.
Dhon told PEP.ph, "The most prominent feature on the area is the limestone rock formation, which is approximately three stories high.
"Atop the towering limestone formation, a panoramic view of the nearby islands and the mountainous landscape of Bulalacao can be enjoyed after a hike through dense forests and rocks."
He added, "This formation is a known habitat to different flora and fauna such as monkeys, bats, vines and hanging plants.
"Aside from the resort and the rock formation with a vertical cave, this site also serves as the jump off point to Buyayao Island, one of the most pristine islands in the Municipality of Bulalacao."
HOW TO GO TO POCANIL
To get to Pocanil, tourists can ride a two-hour ferry from Batangas port going to Calapan. Ferry tickets to Calapan are priced at PHP300.
From Calapan, you can ride a van to Roxas, then transfer to another van going to Bulalacao.
Another travel option is through the Roro Bus going to San Jose, Oriental Mindoro at the PITX. You can ask the bus driver to drop you off at Bulalacao.
TOURISM INNOVATIONS
Oriental Mindoro is happy to welcome more tourists, both domestic and foreign travelers alike.
In fact, the province had already welcomed 36,156 tourists from July to December 2021.
This number has since doubled: from January to June 2022, a whopping 70,111 tourists came from different parts of the country and the world.
The launch of the province's Travel Oriental Mindoro app and website greatly contributed to the recovery of Oriental Mindoro's tourism industry.
Dhon said, "This increase in tourist arrivals can be attributed to the intense promotional campaign and marketing projects of the Provincial Government of Oriental Mindoro, with the assistance of National Government Agencies such as the Department of Tourism and the Tourism Promotions Board."
A year after its launch, Travel Oriental Mindoro app has added two new key features: the online souvenir and an online booking portal.
Tourists can now book everything they need for their travel—even souvenirs—through the Travel Oriental Mindoro app. This is one of the province's efforts to help local businesses recover from the pandemic.
Dhon told PEP.ph, "This digital innovation is bringing closer to tourists the advantages of e-commerce, as it enables you to get speed of access to the latest travel information and offers direct communication between travelers and tourism service providers.
"With product and service offerings of a growing community of over 150 trusted hotels, resorts, dive shops, travel agencies, tourist transportation, wellness centers, and souvenir shops in Oriental Mindoro, you can use the app or website to book your travel or purchase any souvenir you like and get on with enjoying your trip.
He added, "The portal also operates loyalty points at your preferred accommodation or service provider, awarding consumers with reward points that further unlock travel incentives."
For more details, visit travelorientalmindoro.ph or message 0912-590-8757.
READ MORE:
#lifestyle-disclaimer {
font-size: 16px;
font-style: italic;
text-align: justify;
}
a {
color : #D60248;
}
News Philippines today at https://philtoday.info/