Cesar Montano attends daughter Sam Cruz's 18th birthday party
Sam Cruz, Sunshine Cruz's second daughter with former husband Cesar Montano, celebrated her 18th birthday with a fabulous disco-themed party.
Sam officially turned eighteen on Wednesday, August 24, 2022.
But it was only last Friday, August 26, 2022, when she was able to celebrate her special day with her closest friends and family.
Her retro-themed party was held at Studio 300 boutique bowling alley in Pasig City.
Read also: Sam Cruz 18th birthday celebration with dad Cesar Montano
THE DEBUTANTE
Sam looked stunning in her coming-of-age OOTDs.
She made her grand entrance wearing a purple dress from Kannah Designs.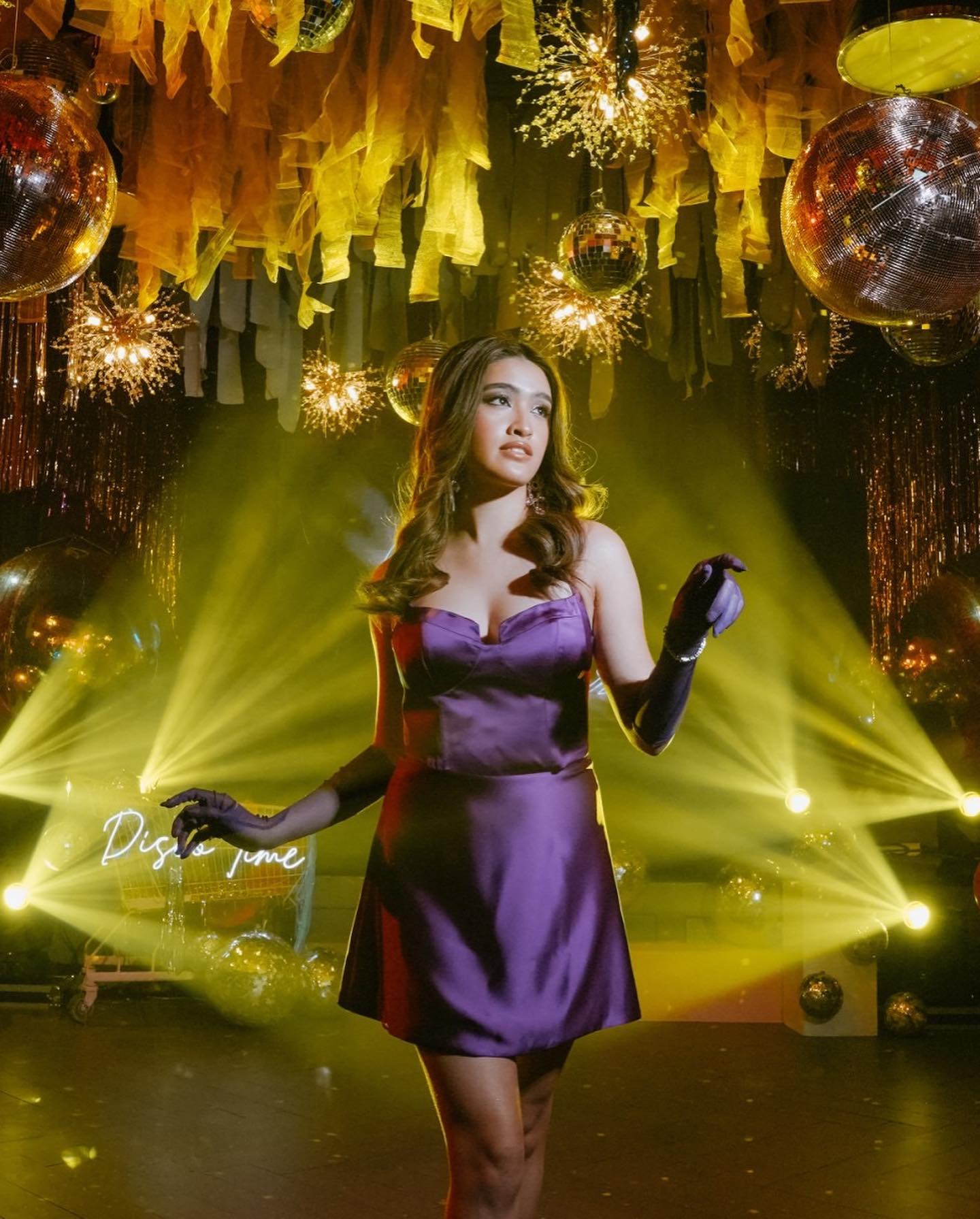 She later changed into a gold fringed dress, also from the same clothing brand.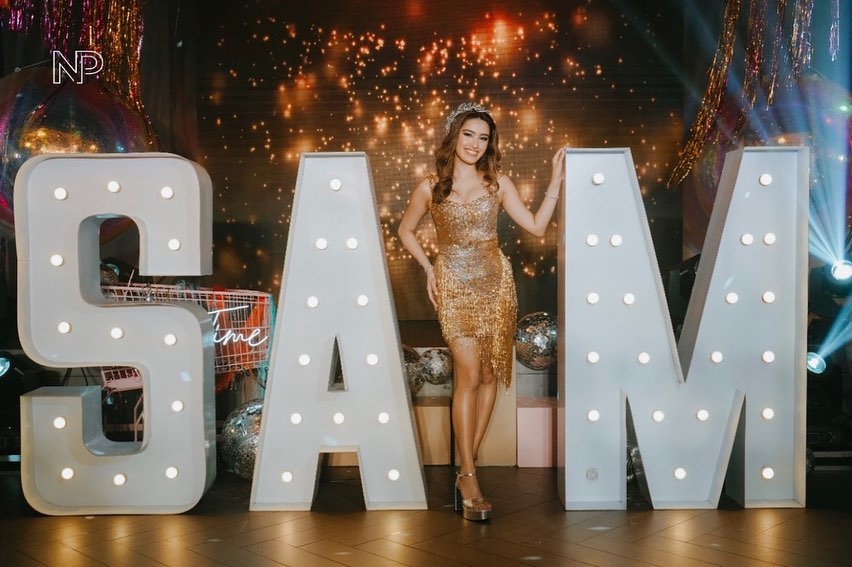 For both looks, Sam was styled by celebrity stylists Francis Chee and Jeremiah Oribe. Muriel Vega Perez did her hair and makeup.
In an Instagram post, Muriel penned a touching birthday message for Sam: "From gorgeous little girl and now a hot hot lady! Happy happy birthday @samcruzm [emoji]
"May Godbless you even more and may the lord almighty guide you in your endeavors in life! thank you for always trusting me 🙂 kahit naka look away tayo dito, at nakapout ang lips ko pero nakalimutan ko naman mag inhale so ang tiya nena ko ay may appearance din! —— GANDA padin natin!
"P.S. congratulations to @sunshinecruz718 for honing and molding such a wonderful lady! Smart , talented and wonderful character! Happy Birthday Again Sam! [emoji]"
DISCO TIME!
Of course, Sam's siblings Angelina Cruz and Chesca Montano wouldn't miss their sister's party for the world. Like Sam, both Angelina and Chesca wore pieces from Kannah Designs.
Angelina's pick was a sparkly turquoise-colored crop top and trousers. Meanwhile, Chesca donned a pink metallic dress.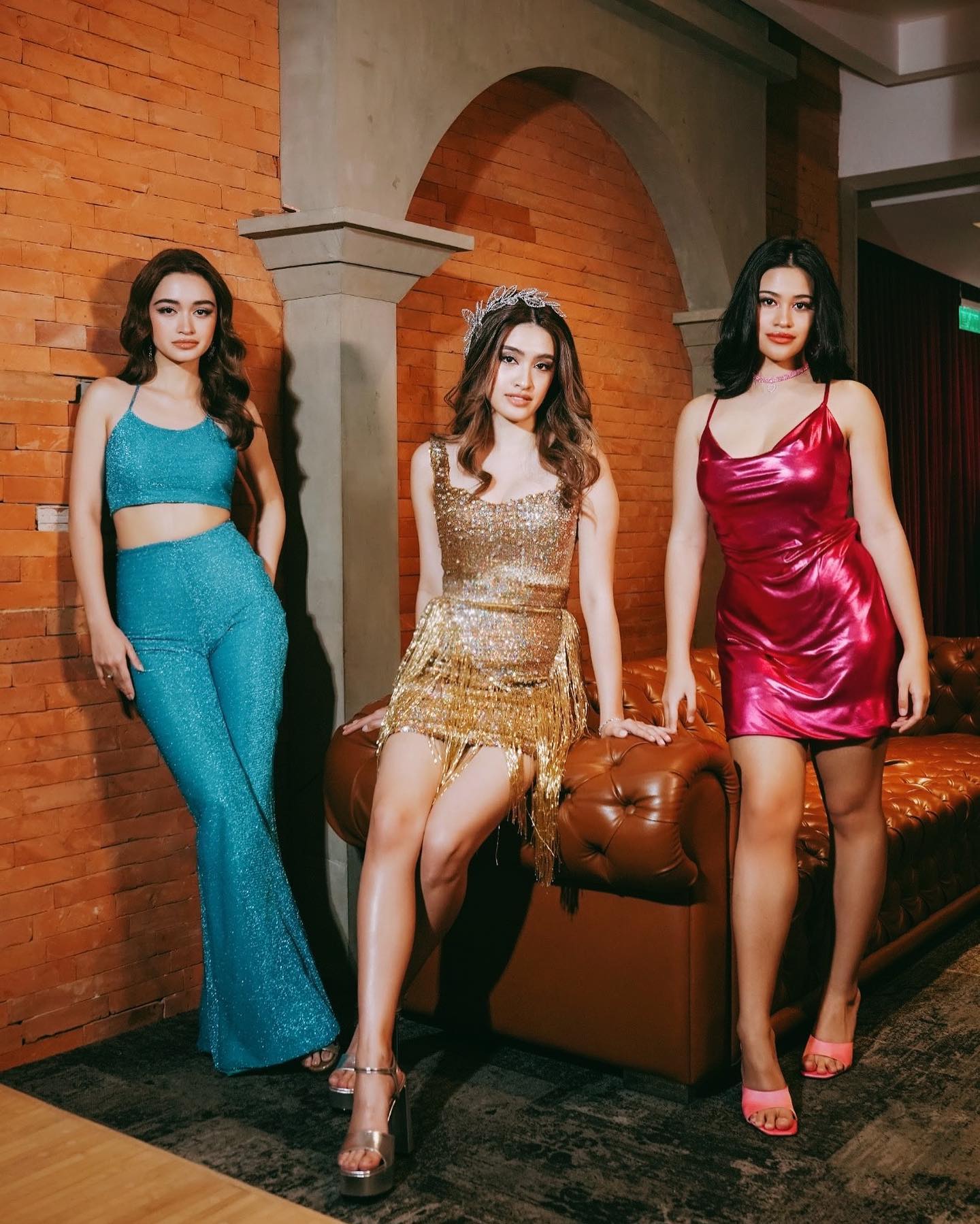 Sam's parents were also at the party with their respective partners.
Sunshine was with her boyfriend Macky Mathay, while Cesar went with his girlfriend Kath Angeles and Pola, Oriental Mindoro Mayor Ina Alegre.
On Saturday, August 27, 2022, Sunshine took to Instagram to post to share their group photo taken during Sam's party.
In the caption, she wrote, "In God's perfect time always [emojis] Happiest 18th Birthday @samcruzm! We love you! [emojis]"
Other celebrities spotted at the party are Diego Gutierrez and former Pinoy Big Brother housemate Anji Salvacion.
Sam's party was organized by Sweet Comfort Events.
Ginger Event Styling went for groovy glam for the party's set-up. The venue's lights and sounds were courtesy of LST Sound Mobile, while Nice Print Photography provided photo and video services.
Prior to her big bash, Sam celebrated her 18th birthday with a simple beach party with her family.
READ MORE:
#lifestyle-disclaimer {
font-size: 16px;
font-style: italic;
text-align: justify;
}
a {
color : #D60248;
}
News Philippines today at https://philtoday.info/