After Five Kids And Leaving Show Business, Find Out What Kristine Hermosa-Sotto Is Up To Now
No one will ever forget the beautiful face that captured everyone's hearts on hit teleseryes "Sana'y Wala nang Wakas," "Dahil May Ikaw," and "Pangako Sa 'Yo."
Now, after years outside showbiz, Kristine Hermosa-Sotto shares what her life has been like as a proud mother of five beautiful kids in this tell-all interview with Pep.ph.
A family woman outside showbiz
"I've just been focused on expanding my family and enjoying motherhood!" shared Kristine when asked about what has been keeping her busy after show biz.
She also shared that motherhood changed her deeply and in many ways. "[I've changed] in every area of my life. I've learned to become more selfless. Now, I always make sure that my family is comfortable and well taken care of first before I can make plans for myself. And honestly, I enjoy it!" she gushed.
Why Kristine has different parenting styles for each of her five kids
"In parenting, it's never one fits all," the mom of five shared. So, she always considers her kids' individualities and deals with each one according to their unique traits and needs.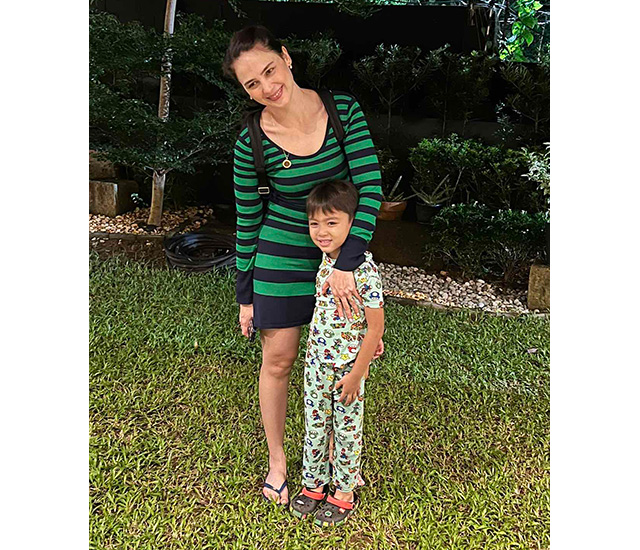 "For example, Kaleb takes offense seriously, but he can shake it off easily afterward, while Vin is more sensitive and tends to wallow quietly until he gets comforted and gets TLC from mama," Kristine said.
Kristine then proudly recalled her kids' unique traits. "Kiel, 14, is our eldest. He loves helping his siblings and being the best Kuya! He's musically inclined and he's smart! He gets shy at times, but let him warm up to you, and he'll get talkative.
"Ondrea, 10, is our unica hija. She's very responsible and she values the trust we give her. She loves to cook, sew, serve others, and meet new people, but she also needs time to warm up to her first.
"Kaleb, 6, is sweet, caring, very unpredictable, and full of antics! He's sporty, he's good at drawing, and he's blessed with a perfect pitch!
"Vin, 4, is more serious. He likes playing alone in the garden and catching all kinds of insects. He's curious about everything that hops and flies, and he's always so eager to learn.
"Isaac, 1, is our youngest. He's so enthusiastic and learns so quickly. He has great motor skills and is advanced in almost everything! He's very active and he's also musically inclined."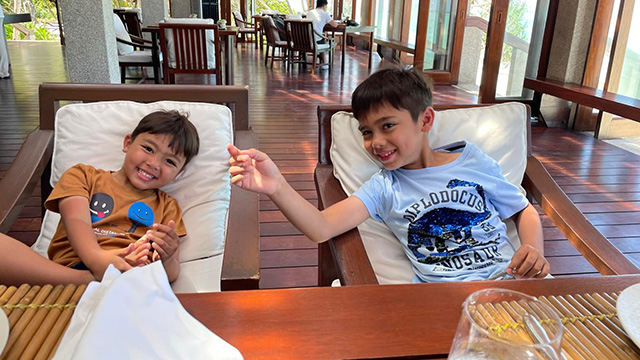 How Kristine uses food to address her kids' unique needs
"Our kids are different from each other, so we must give them the nutrition they individually need. The nutrition Vin needs won't be suitable for Kiel, who's already 14. I try to really get to know my children so I can do my part and give them the nutrition they deserve," Kristine explained.
Apart from her kids' ages, Kristine also takes note of her kids' food habits so that she can make sure to help compensate for any lost nutrients.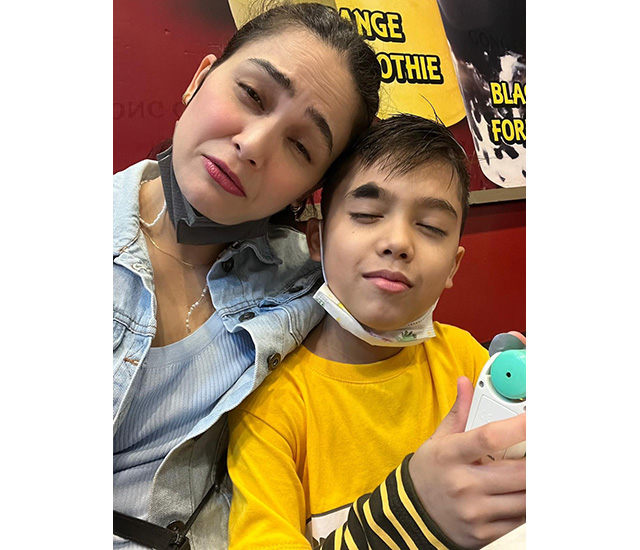 "Kiel loves spicy food! Ondrea likes sweets and avoids veggies. Kaleb loves meat and veggies—he can survive having no dessert as long he's loaded with meat! Vin is picky with food and has a sensitive tummy. Isaac is experimenting with food, especially now that he's sprouted two new baby teeth!"
Knowing all these, Kristine educates her kids about healthy food habits and supplements her younger kids' diets with Enfagrow A+ NuraPro.
Along with the proper nutrition and stimulation, Kristine likes using Enfagrow A+ Four NuraPro and Enfagrow Gentlease 3+ to help ensure that her kids receive enough of the right nutrition, despite pickiness, food habits, or sensitivities. She likes using Enfagrow A+ Four NuraPro to help advance her kids' IQ and EQ development, together with the proper nutrition and stimulation, and Enfagrow Gentlease 3+ to help Vin's sensitive tummy, all with the proper diet and a healthy lifestyle.
Kristine's parenting tip for her fellow parents
"Let's be more careful in choosing what food and milk to give our children," Kristine shared. "Give them something that has been proven over the years and can help improve both their IQ and EQ development. Teach them healthy food choices and healthy habits."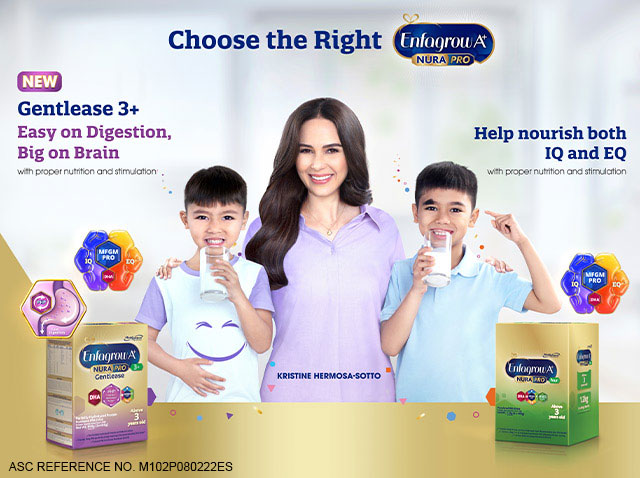 Enfagrow Gentlease 3+ and Enfagrow A+ Four NuraPro are for kids 3 years and above. To know more about the product, visit Enfagrow's website.
ASC REFERENCE CODE: M246P121522ES
News Philippines today at https://philtoday.info/