US and UK Among 60 Countries to Sign Declaration that Commits to Censoring 'Misinformation' and 'Harmful' Speech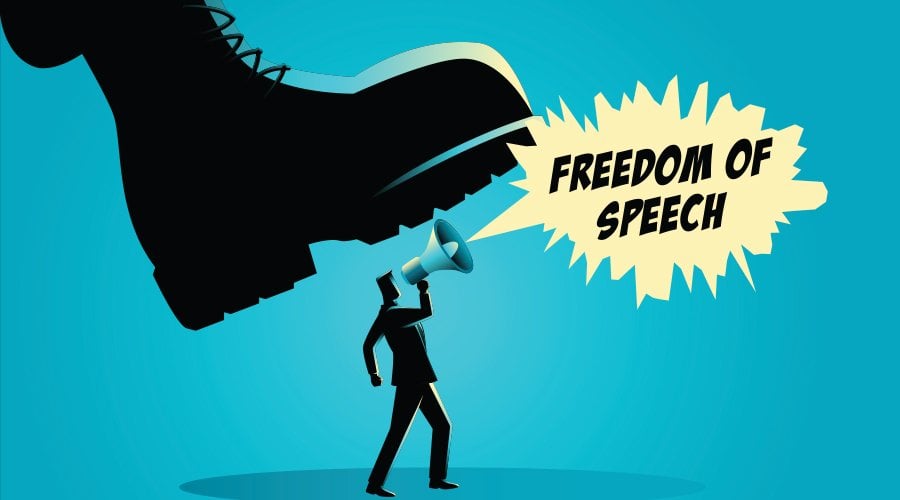 The United States and 60 other countries, including the U.K., Canada, Australia and EU member states, have signed a sweeping "Declaration for the Future of the Internet" which commits to bolstering "resilience to disinformation and misinformation" and somehow upholding free speech rights while also censoring "harmful" content. Reclaim the Net has more.
The White House framed the declaration as something that supports freedom and privacy by focusing on its commitments to protect human rights, the free flow of information, and privacy. The EU put out similar talking points and claimed that those who signed the declaration support a future internet that's open, free, global, interoperable, reliable, and secure.

However, the commitments in the declaration are vague and often conflicting. For example, the declaration makes multiple commitments to upholding freedom of expression yet also commits to bolstering "resilience to disinformation and misinformation". It also contains the seemingly contradictory commitment of ensuring "the right to freedom of expression" is protected when governments and platforms censor content that they deem to be harmful.

Furthermore, many of the governments that signed this declaration are currently pushing sweeping online censorship laws or openly supporting online censorship.

For example, just a few days ago, the Biden administration called for private companies to censor online "misinformation" – the latest of many similar calls. The EU also recently passed its Digital Services Act (DSA) which contains requirements to censor "hate speech" and "misinformation."

Some government officials, including Canadian Minister of Innovation, Science, and Industry François-Philippe Champagne and UK Digital, Culture, Media, and Sport (DCMS) Secretary of State Nadine Dorries, even mentioned their country's online censorship laws during the live launch of this Declaration for the Future of the Internet.
Read more: US and UK Among 60 Countries to Sign Declaration that Commits to Censoring 'Misinformation' and 'Harmful' Speech
Read more Lastest News at Philtoday.info