The People Behind DHS's Orwellian "Disinformation Governance Board"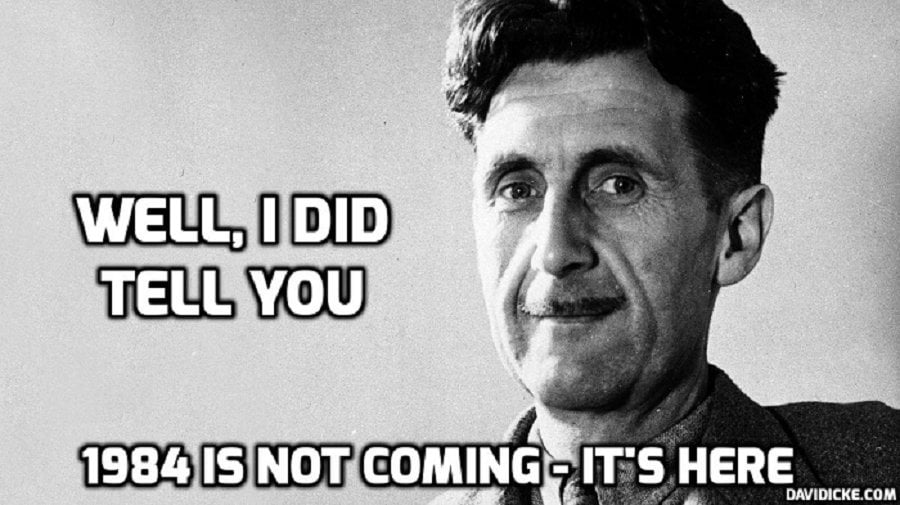 By Jeff Thompson
A "Disinformation Governance Board" has just been created and is going to be run by the Department of Homeland Security. Their primary goal is going to be to "police" what is deemed to be "misinformation" or "disinformation."
No clarification has been given as of yet as to what this policing will mean, but it has been pointed out that the creation of this new Disinformation Governance Board is going to have the full strength of the DHS behind it.
DHS Secretary Alejandro Mayorkas said, "the goal is to bring the resources of (DHS) together to address this threat."
Nina Jankowicz has been chosen to head up the new disinformation office as the executive director.
Nina Jankowicz
Jankowicz received her MA in Russian, Eurasian, and East European Studies from Georgetown University's School of Foreign Service. A full list of the staff at the Walsh School of Foreign Service at Georgetown University can be found here.
Some of the current faculty/staff members within the Walsh School of Foreign Service are:
Rebecca Katz
Shantayanan Devarajan
Thomas Banchoff
Madeleine Albright
Jankowicz also spent time previously working with the Woodrow Wilson International Center for Scholars (also called the Wilson Institute) in the past as a disinformation fellow. A full listing of their staff can be found here.
Some of the current staff members, faculty, and associates at the Wilson Institute include:
Cynthia Arnson – Director of the Latin American Program
Shihoko Goto – Director for Geoeconomics and Indo-Pacific Enterprise/Deputy Director of the Asia Program
Duncan Wood – VP for Strategy and New Initiatives; Senior Advisor to the Mexico Instituted; Interim Director of the Global Europe Program
Lonnie Bunch III – Secretary of the Smithsonian Institution
She also previously worked with the Ukrainian Foreign Ministry with the Fullbright-Clinton Public Policy Fellowship, where she offered advice and oversaw the Russia and Belarus programs at the National Democratic Institute.
Read More – The People Behind DHS's Orwellian "Disinformation Governance Board"
Read more Lastest News at Philtoday.info